Pet's Paradise: The most dog-friendly hotels in Scotland
As travel restrictions begin to ease, we are sure you cannot wait to get out and about exploring Scotland's natural beauty once again. With so much to see and do right on our doorstep, there is no better place than Scotland for a relaxing Staycation with your nearest and dearest, including your four-legged friends. We have compiled a list of dog-friendly Luxury Scotland properties across the regions of Scotland, so you can plan your next road trip, safe in the knowledge that your pampered pooches will be welcomed with open arms along the way.

Scottish Borders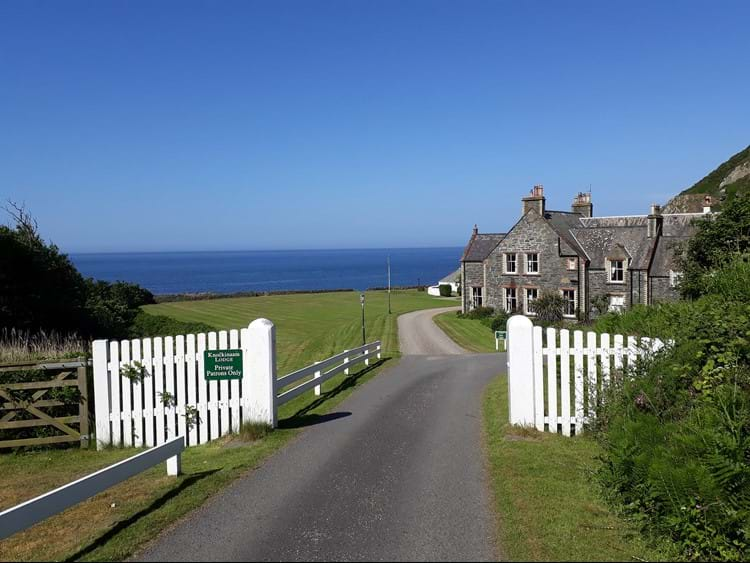 For dog owners looking to explore Dumfries & Galloway, Knockinaam Lodge is the place to go. For a charge of £25, Knockinaam accommodates one dog per room to stay in the South, Pond or Churchill rooms. Dogs are welcome in these bedrooms with prior notice and are encouraged to enjoy exploring the vast garden and beach areas with their owners.
Restrictions: Dogs are not permitted into restaurant or lounge areas

Schloss Roxburghe Hotel & Golf Course
Your furry friends are welcomed with open arms at Schloss Roxburghe Hotel & Golf Course in the Scottish Borders. For £30.00 per night per pet, the hotel can provide a comfortable dog bed, water bowl and food bowl. Dogs are allowed in all areas of the hotel with the exception of the Sunlaws Restaurant. If you would, however, like to dine in the evening with your dog, you are welcome to dine in the 1745 Bar.

Central Scotland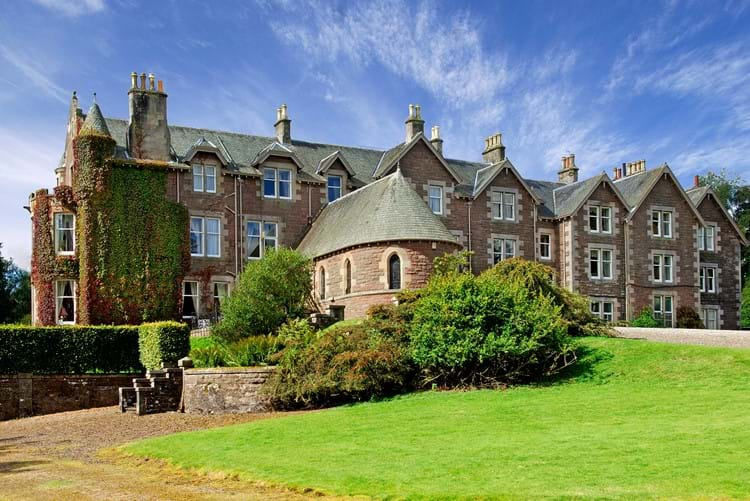 When visiting Perthshire with your faithful friend, be sure to pay a visit to Cromlix. Dogs are welcome in all bedrooms in this stunning Victorian Manse, with 34 acres of land to explore and no extra fees for bringing your dog. Cromlix would kindly ask that if dogs are left in the bedrooms, they must be contained in a travel cage.
Restrictions: Dogs are not permitted in any of the public areas such as the lounge or the restaurant.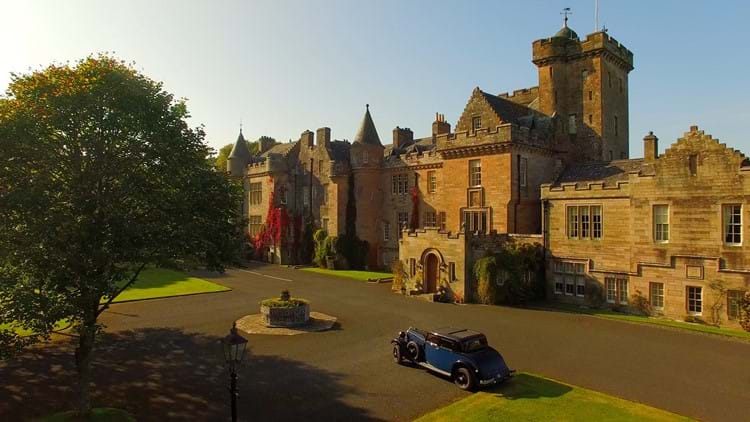 Situated on a 36 acre estate and with seascapes of the Ayrshire coastline, Glenapp Castle is the perfect place for you and your dog to explore. Dogs are welcomed with prior arrangements, with specific dog friendly bedrooms available with direct access outside.
Restrictions: Glenapp kindly ask that dogs do not enter the public areas and are not left unaccompanied for long period of time in the guest bedroom.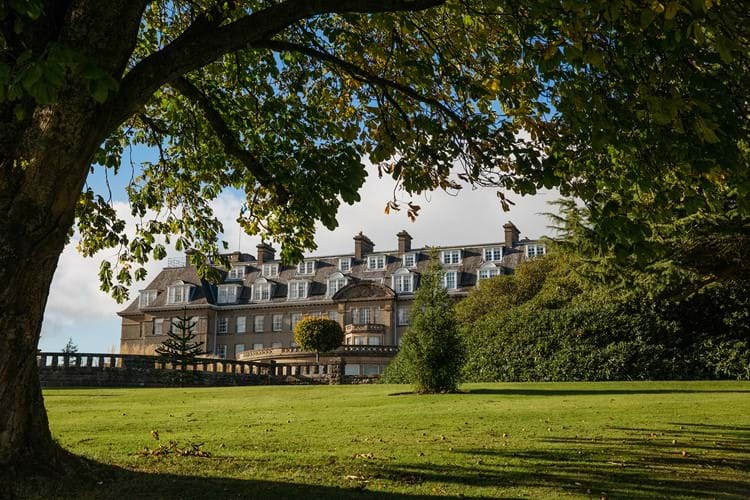 The luxurious Gleneagles Hotel in Perthshire provides a five star experience for both you and your dogs. For an additional room charge of £100 per dog per night, your dog will be provided with a dog bed, foam duvet, plastic floor mats with two bowls and a poop scoop set. The Gundog School at Gleneagles has state-of-the-art indoor heated kennels exclusively for dogs belonging to guests, Glenmor owners and members. Kennels are available for £48 per dog per night with an additional charge of £25 for each additional dog sharing a kennel. Each kennel is furnished with a king-size dog bed with a deep, comfortable mattress, so your pet can stay in the lap of luxury.
Restrictions: All dogs should have vaccination certificates with them and are expected to have been treated in advance for worms, fleas and kennel cough, and must have a dog registration form filled out and returned prior to arrival.

Old Course Hotel, Golf Resort & Spa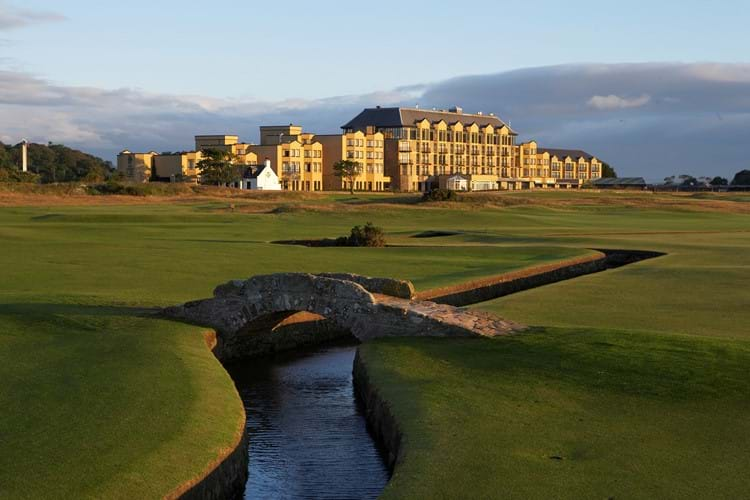 Overlooking the 2 mile long West Sands beach, The Old Course Hotel, St Andrews is a canine-paradise. The hotel welcomes two dogs per room, with a cost for one dog at £35.00 per night for a maximum of two nights. No charge will be made after the first two nights. To help your canine friends enjoy their holiday as much as you, this additional cost includes a dog bed, food and water bowl, a dog toy and treat as well as covering cleaning fees.

Edinburgh
Greywalls Hotel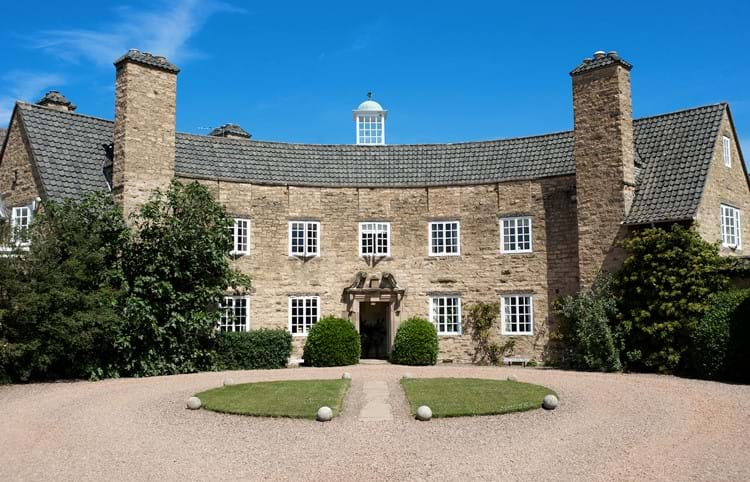 Just 20 miles from Edinburgh you'll find five-star Edwardian country House, Greywalls Hotel. With incredible views of East Lothian and beaches within walking distance this is a must-visit for dog owners looking to relax and unwind, as dogs are welcome to stay at Greywalls in their Cottage Rooms. Special meals can be provided if required and the hotel always has towels on hand in case your dog explores too enthusiastically! Management kindly ask that dogs are not left unattended and if they are left in the bedrooms, that they are contained in a travel cage.
Restrictions: No dog access in the public rooms or areas of the hotel.

The Scottish Highlands
Airds Hotel 
Airds hotel Argyll welcomes guests with dogs at their country house hotel on the West Coast of Scotland, where pooches will love the surrounding countryside and beautiful grounds as much as human guests. The Junior Suite is a popular room for guests with dogs, with a private patio which leads straight out to the car park. With a nominal charge of £10 per dog per night, the Hotel works hard to provide you and your pet with everything you need for your perfect holiday, trying their upmost to accommodate any special requirements where possible.
Restrictions: Dogs should not be left in the bedrooms unattended and are not allowed in the public areas - however they are more then welcome to sit with you in the conservatory where some of the best views can be seen.
Nestled in a picturesque woodland area above Loch Faskally, Fonab Castle Hotel & Spa is the perfect scenic Scottish Highland escape for humans and dogs alike! For a charge of £30.00 per night dogs are welcome to stay with you, in the Loch View Lodge Rooms and Woodland Lodge Rooms, and dog kennels are also available.
Restrictions: Dogs are unfortunately not permitted in any area of the main hotel building or Superior Lodge Rooms.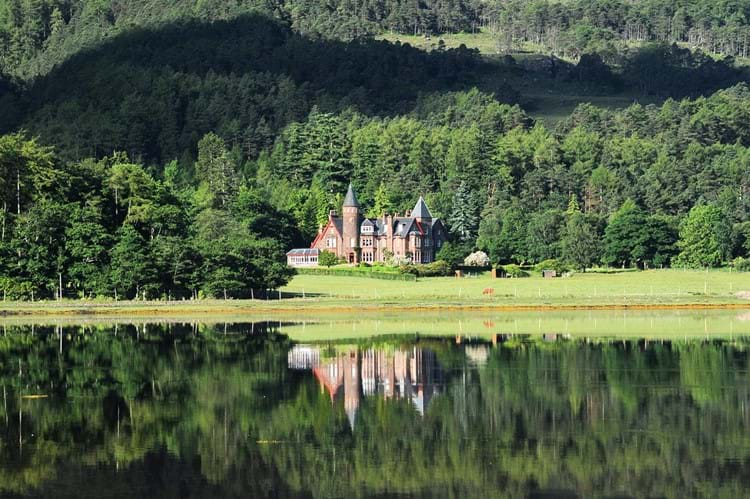 For those visiting the Northwest Highlands with their dogs, The Torridon Resort and its 58 acres of parkland is a must visit. The walking routes and the hills are great places for our furry friends to get a runabout, so dogs are welcome in and around the resort. The hotel itself has a specific suite, the Chestnut Cottage that is a dog-friendly room. Dogs are welcome at The Stables at The Torridon in the bar area and all the ground floor rooms at The Stables are dog friendly. Owners are kindly asked to be aware of vehicles moving around on the resort roads as well as other guests on mountain bikes.
Restrictions: Dogs are not allowed to enter the public areas of the hotel or the fields where there are cattle.

Islands
Isle of Eriska Hotel Spa And Island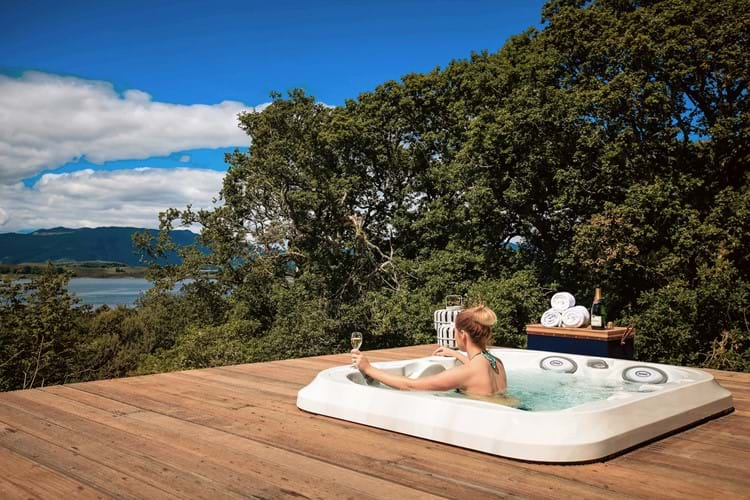 With 350 acres of private land, the Isle of Eriska Hotel Spa & Island is every dog owners dream destination. Dogs are welcome at Eriska in any of the bedrooms, however owners are kindly asked to ensure that dogs are not left unattended. if they are left in the bedrooms, dogs should be contained in a travel cage.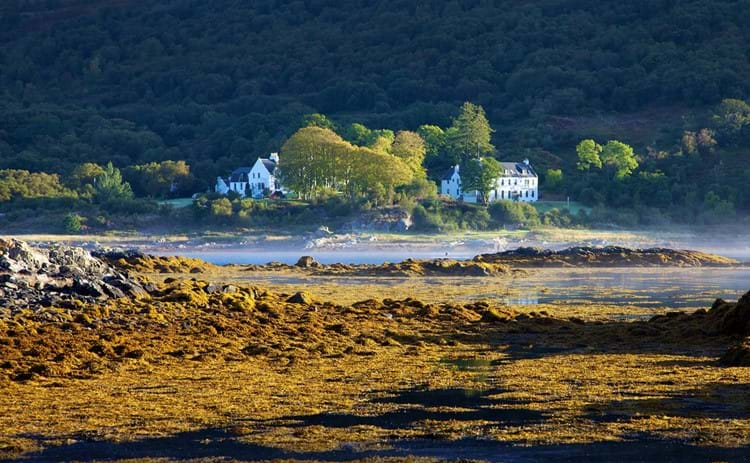 Over on the southern tip of the Isle of Skye, discover another spectacular dog-friendly destination in the form of Kinloch Lodge. Surrounded by a mountain range landscape, Kinloch Lodge is perfectly located for woodland nature walks and hill climbing. Bring your dog along to soak in this breath-taking scenery, with a charge of £20 per night per dog.
Restrictions: Dogs not allowed in the common areas of the hotel or in the restaurant.

The Machrie Hotel & Golf Links
Dogs are very welcome at The Machrie Hotel and Golf Links on the island of Islay. The hotel has allocated three Deluxe rooms, and Two Executive rooms on the ground floor for your dogs to enjoy with you, as well as one Lodge Suite and the Ben Hogan Duplex. The Machrie welcomes dogs at a rate of £40 for the full stay, per dog, which includes dog blanket, bowl and treats. There are also public water bowls for dogs on the front porch, back entrance (by the 18th hole), on the Courtyard and at the golf academy.  
Restrictions: Dogs are not permitted inside the restaurant and bar or the snug.
We hope that this will inspire you to get back out exploring with your dogs in tow. If you would like to plan a well-needed trip to any of the luxury properties listed, we would love to hear from you. 
All information correct at the time of publication. 
First published 10 July 2020. Information correct at time of going to press.