TAKE YOUR TIME AND ENJOY THE JOURNEY
Over the last 18 months or so, we have all been forced to slow down. And while there are many aspects of recent times that we are gladly leaving behind, there are a few worth keeping. Decelerating, is one of them. 
Slow travel gives you the time to really immerse yourself in one place. You can take time to get to know the people, the food, the culture and the landscapes without feeling like it's time to rush off.
Here, we've highlighted six ways to enjoy Scotland at a more leisurely pace. 
Cycle the four abbeys in the Scottish borders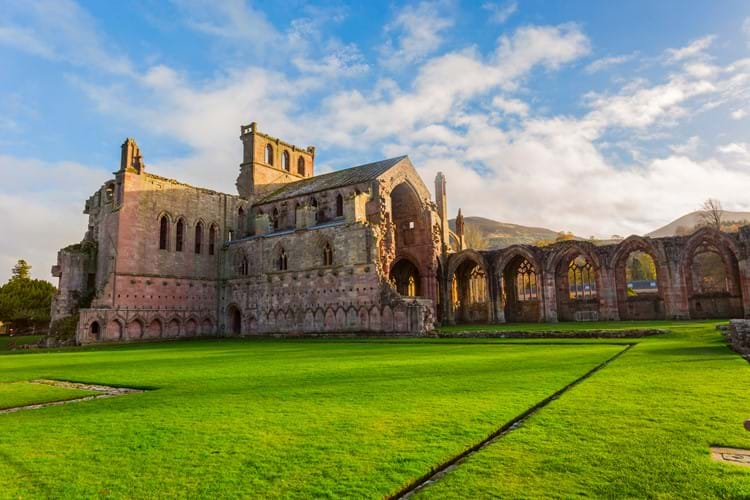 The 55 mile circular route connecting the abbeys of Melrose, Dryburgh, Kelso and Jedburgh is as rewarding as it is demanding. Although it's technically doable in a day or two, in the spirit of slow travel it's worth stretching it out into a week. This will give you time to explore small border towns, enjoy a bite in local restaurants, and stroll around the abbeys themselves.
On the route you'll mainly find yourself gliding along quiet roads, some in remote areas, although there are one or two sections on the major A-roads. As you cycle, take time to appreciate the babbling sound of the River Tweed with the rolling Cheviot Hills in the background. Long uphill stretches – for an ultimate altitude gain of 1,185 metres – will certainly give your legs a workout.
As you're travelling slowly, you'll have time to enjoy the longer, hillier and far more iconic Scott's View route between Melrose and Dryburgh. Leave Melrose from the east – between the river and the Abbey – and follow the Tweed Cycleway signs. You'll be rewarded with sweeping views across the River Tweed and Eildon Hills at a viewpoint beloved by the novelist Sir Walter Scott.
After a day in the saddle, recover at Luxury Scotland Member Schloss Roxburghe – a grand country estate set just outside Kelso. After showering you can wrap yourself up in a fluffy bathrobe and relax in your room's four poster bed. Or, if you still have some energy, wander down to the hotel's fire-lit lounge for a well-earned dram.
Luxuriate on-the-go with Scotland's Spa on Rails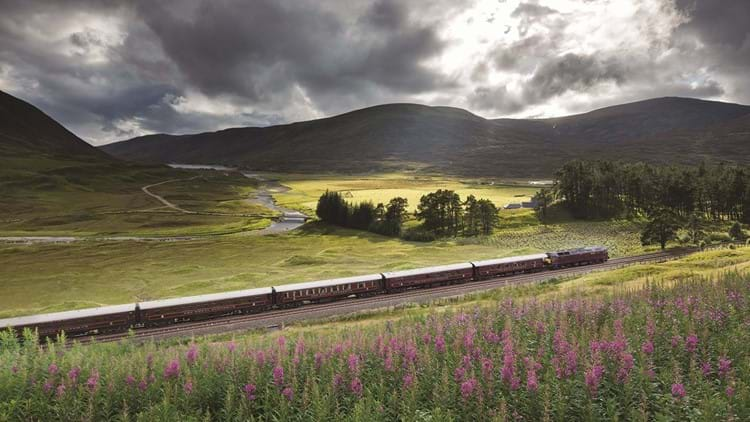 A trip on the Belmond Royal Scotsman train offers the opportunity to see some of Scotland's most magical scenery, whilst enjoying good old fashioned opulence. Its onboard Bamford Haybarn Spa is probably one of Scotland's most unique slow travel experiences.
Relax in one of two treatment rooms and watch as wildflower meadows, soaring mountains and bright blue lochs sail past the windows. The spa offers a number of treatments and rituals, all using a range of natural products infused with nourishing botanical ingredients and administered using Ayurvedic-inspired techniques.
The signature treatment is the Royal Scotsman Spa Ritual. This fully immersive experience is designed to energise and strengthen the body and mind to leave you feeling revitalised. Over the course of 90 minutes, enjoy a Swedish back and leg massage with gently warmed oil, a soothing abdominal massage, a nourishing facial and an Indian head massage.
Afterwards, float down to one of the train's two sumptuously decorated dining cars for dinner. Their wood panelling, plush chairs and white-clothed tables evoke Edwardian elegance. Each meal is crafted using the best Scottish produce, and accompanied by fine wines and malt whiskies. Or, simply take a moment on the outdoor observation deck to watch the Highlands glide by.
The Belmond Royal Scotsman offers numerous experiences in addition to its spa and restaurant. Enjoy a lochside barbecue at the Rothiemurchus Estate, go stargazing in the Cairngorms with an expert astronomer and pay a visit to some of Scotland's most celebrated whisky distilleries.
Forage for dinner in the Scottish Highlands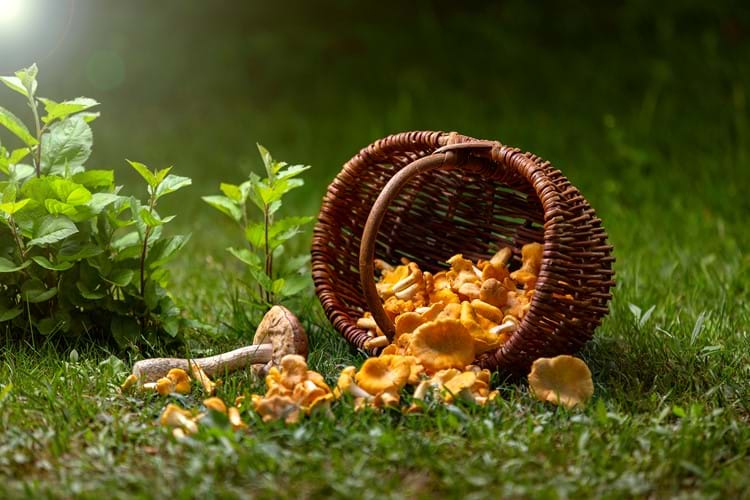 What better way to immerse yourself in Scotland's scenery than to get up close and personal with its plant life? There are lots of flavoursome herbs and flowers growing wild in the Highlands such as sorrel, wild garlic and samphire. Even if you've foraged at home before, it's best to go with an experienced guide when you're exploring a new area. As well as helping you to avoid potentially poisonous plants, they'll also be able to show you new plants – and the best places to find them. 
You can combine a foraging walk with a luxury break at Kinloch Lodge on the Isle of Skye. As part of their foraging package, their guide will take you on a morning foraging walk around the tranquil shores of Loch Na Dal. The loch is surrounded by native woodland, and is the perfect landscape for harvesting ingredients like seaweed, mushrooms and scurvy grass (it tastes better than it sounds)!
Learn traditional fire lighting skills and sip on freshly brewed bog myrtle tea before heading back to the hotel for a specially created cocktail crafted from your foraged goodies. You'll also have the chance to gather unique botanicals, which you can put to use during a three-hour gin making class in collaboration with the Isle of Skye Distillers. You'll leave with a 500ml bottle of your own gin, infused with your hand-picked botanicals. The perfect souvenir – and a great way to show off your new skills as a bushperson.
Walk the Great Glen Way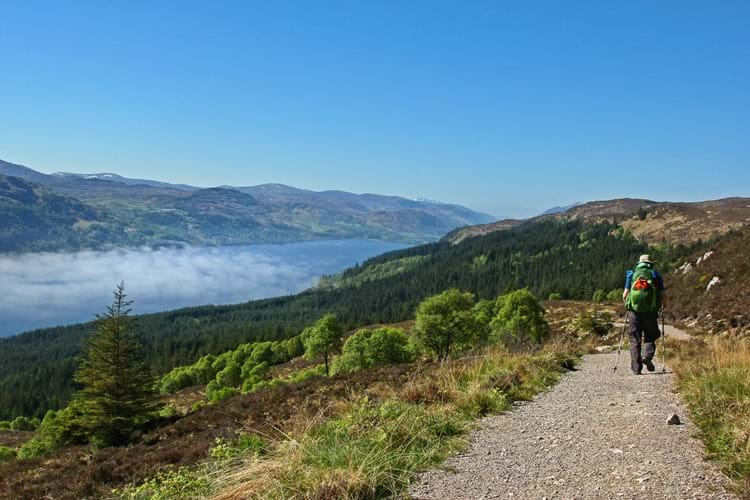 The West Highland Way's lesser-known sibling runs for 79 miles from Fort William to Inverness. If you're in a hurry you can walk it in four days, but this is slow travel – so take a week and enjoy it at a more leisurely pace. 
Start your walk with a splash of decadence, and stay a night or two at the magnificent Inverlochy Castle Hotel, in Fort William.
You'll not have far to go to start your walk in the shadow of Ben Nevis, Britain's highest mountain. Stroll along peaceful canal towpaths, shady forest trails and one-track country roads as ospreys, golden eagles and red kites soar overhead. There are a few challenging sections to get your legs burning, and if you want to take it to the next level it's easy to make a detour and bag a few Munros or Corbetts along the way.
The High Route from Fort Augustus has some steep sections, reaching a maximum height of 422 metres above sea level between Invermoriston and Drumnadrochit. While it's tough going, you do get rewarded with spellbinding views over Loch Ness and the Great Glen itself.
Don't worry about hiking with a heavy pack. There are lots of baggage transfer services operating along the Great Glen Way. They pick up your suitcase from your hotel in the morning, and drop it off at your next one in time for your arrival.
After your hike, treat yourself to a stay at the Rocpool Reserve Hotel in Inverness. Soothe your muscles with a soak in your room's private hot tub before heading down to the split-level R-Bar to share tales of adventure over a signature cocktail.
Go Kayaking on Loch Lomond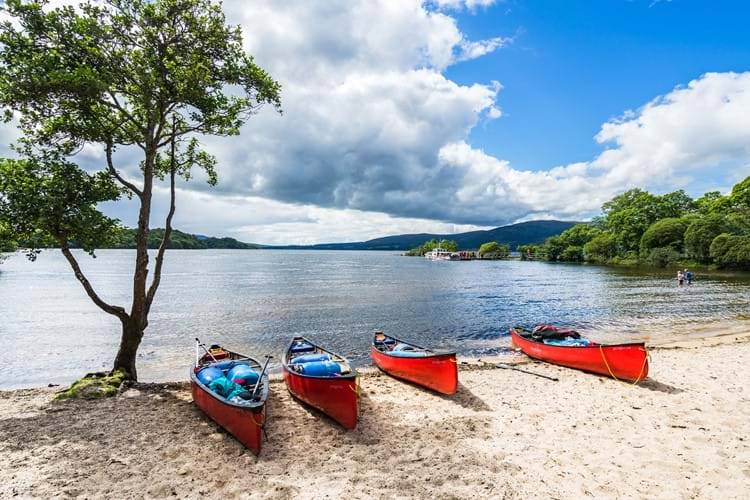 Leave the bonnie banks behind and explore the shimmering expanse of Loch Lomond with a kayak trip. Enjoy the peace and tranquillity of gently sluicing through the waters, surrounded by rolling hills and Munros. There are plenty of places to hire kayaks beside the loch, but choosing a guided trip will give you the added advantage of local knowledge. You'll be taken to hidden inlets and islands, only accessible by boat, and only discoverable by those in the know.
Cameron House Hotel, on the shores of Loch Lomond, offers a number of water-based experiences – including kayak hire and tours. If powering around the loch under your own steam sounds too taxing for your holiday, hire the hotel's Celtic Warrior boat for a relaxing cruise instead. Perch on the upper deck with a glass of Champagne and take in the hidden islands and secluded coves, without lifting a bicep.
After working up an appetite, settle in for dinner at the hotel's newest restaurant – Tamburrini & Wishart. Set to open in August 2021, it's a showcase for some of Scotland's finest produce. Expect hand-dived Orkney scallops, Dornoch lamb and Gigha halibut prepared in exciting modern ways. The delicious six-course tasting menu, available from Wednesday to Sunday, is the perfect indulgence after a day of water sports.
Explore Scotland by electric car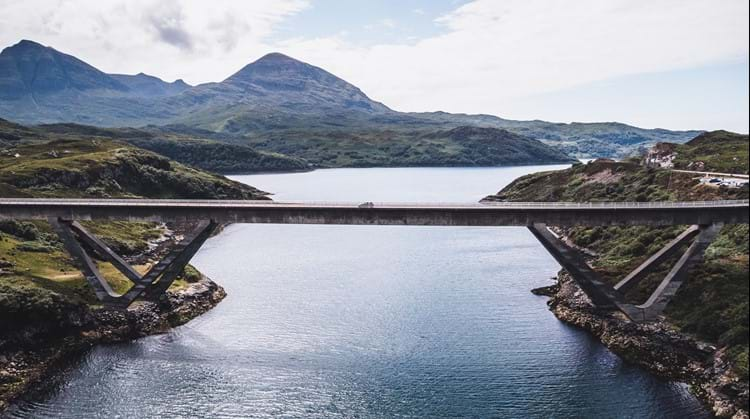 Driving around Scotland is a unique pleasure, and eco-conscious travellers can enjoy it guilt-free by taking to the roads in an electric car. Many Luxury Scotland properties have their own charge points, either on-site or nearby.
Before you travel, simply check the Amenities section for each property on the Luxury Scotland website.
According to ChargePlace Scotland, Scotland's national Electric Vehicle (EV) charging network, there are an estimated 1,800 public charge points across Scotland, so you don't need to worry about running out of places to plug in. 
Scotland's driving routes include winding mountain tracks, peaceful coastal vistas and wide open roads through rugged moorland. Take short detours and look for the roads less travelled. When you're in the driver's seat, you get to decide where to stop. Will it be a lesser-known whisky distillery? A waterfall where you can spot salmon leaping upstream? Or fish and chips on one of the West Coast's famous white sand beaches?
Some of the best driving routes to tackle in an electric car include:
However you choose to explore Scotland, take time to enjoy the journey, soak up the scenery and immerse yourself in local experiences.
Some of our lovely hotels occasionally have last minute availability, so whenever you're booking your next luxurious break, it's always worth checking the Luxury Scotland website.