10 amazing things to do in Scotland in 2023
A treasure trove of experiences await
As the Christmas decorations are packed away and New Year's resolutions are made, we've compiled a list of 10 amazing things to do in Scotland this year, to bring some cheer to the darker winter months. Whatever you're planning in 2023, make sure you include some of these unforgettable experiences.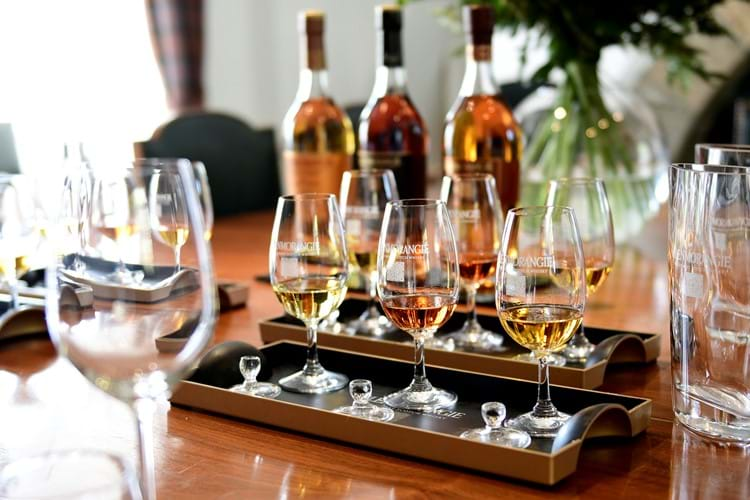 Whisky tasting, Glenmorange House
An immersive new experience at its boutique Highland hotel and Luxury Scotland Member, Glenmorangie House, in honour of its latest limited edition single malt whisky. Lush and deliciously herbaceous, Glenmorangie: A Tale of the Forest is Glenmorangie's first whisky ever crafted from barley kilned with woodland botanicals.
To celebrate its launch, Glenmorangie has created an unforgettable weekend package to bring its story to life. The backdrop will be Glenmorangie House, the nine-bedroom hotel revamped by designer Russell Sage in 2021 to spectacular effect. Every element of its design reflects the whisky creation process and the flavours of Glenmorangie's single malts, from its golden-hued Morning Room inspired by fields of barley; to a tasting room which honours Glenmorangie's unique water source The Tarlogie Springs; to six bespoke bedrooms and three one-bedroom cottages. Situated on a beautiful stretch of coastline in the Scottish Highlands, deep in the Royal Burgh of Tain, the house is perfectly positioned for guests to immerse themselves in nature with An idyllic Tale of the Forest experience this winter.
This bucket-list experience includes a two-night stay with afternoon tea served on arrival; a hearty Scottish breakfast daily; a tour and whisky tasting at the nearby Glenmorangie Distillery; a guided walk in the surrounding Scottish woodland; a botanical cocktail-making masterclass and special tasting of Glenmorangie: A Tale of the Forest whisky; a falconry display; and decadent dinners created by Head Chef John Wilson, including a five-course tasting menu with wine flights. Guests can enjoy a late check-out until 1pm and will be given an exclusive bottle of Glenmorangie: A Tale of the Forest to take home with them.
This unique experience is available to book on the following dates, priced at £1,200 per room for a two-night stay in a Standard Room or Cottage, inclusive of all elements outlined above.
Friday 27 to Sunday 29 January 2023
Friday 24 to Sunday 26 February 2023
Friday 24 to Sunday 26 March 2023
* An upgrade to a Master Room is available at an additional cost of £150 per room (subject to availability) and additional nights can be booked for £200 per night on a dinner, bed, and breakfast basis.
For further information, please visit the Glenmorangie website here, and to book the Tale of the Forest experience please contact the house on 01862 871671 or e-mail relax@glenmorangie.co.uk
The Glenapp Castle team are introducing a series of exciting Azalea Dining Occasions for both residents and non-residents of the hotel to enjoy. All of these occasions will offer guests a range of seasonal delights and evenings of entertainment whilst overlooking the surrounding gardens and Monet style Azalea Pond. With five distinctive rooms to choose from, each one is full of character and bursting with wonderful plant life, and are the perfect place to celebrate each season.
Guests can ease those January blues with an evening of fine food, fine wines and wonderful entertainment in the Azalea Glasshouse and Bothy Restaurant this January. The restaurant is the perfect location to view those starry night skies, where Executive Chef Joe Gould and his team have created the most wonderful menu to refresh guests after a period of Christmas indulgence with local superfoods. A chilled glass of champagne will be served to guests upon arrival, where roaring fire-pits and the natural beauty of the Azalea restaurant will make this a night to remember.
Entertainments such as Blues & Jazz music, will bring a joyful and exuberant atmosphere to the evening, with upbeat rhythms and playful humour following the delicious three-course meal. Glenapp Castle's signature tea and coffee with handmade petit fours will also be served, bringing light and prosperity into the New Year.
Beat the January Blues will begin with Pre-dinner drinks at 7pm with dinner at 7.30 and is available to all residents and non-resident guests of the castle. It is priced at £39.50 per person, and children at £19.75.
It is the first in a series of events at The Azalea, with Valentine's and Mother's Day events to follow. Click here to find out more about the occasions at The Azalea and Glenapp Castle this winter as well as information on dates, prices and bookings.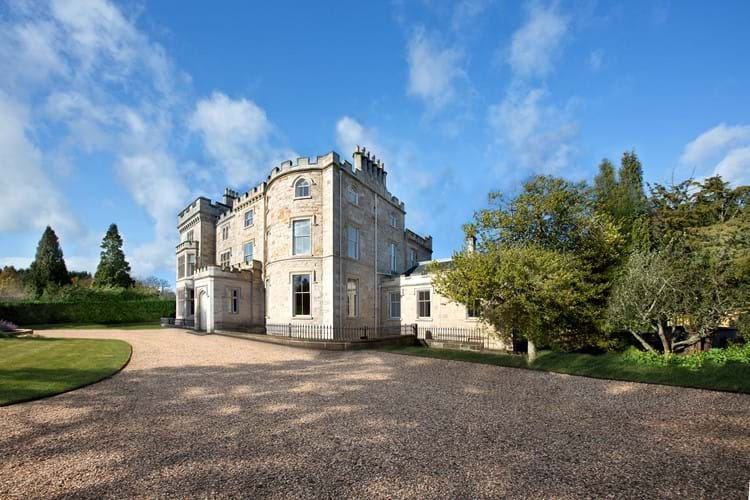 Crossbasket Castle
Take a trip back in time to the Jazz Age and celebrate the Roaring 1920's at Crossbasket Castle. Inspired by Gatsby's lavish social gatherings, treat yourself to an evening devoted to fine food, entertainment and dancing.
Each ticket includes: A sparkling drinks reception with canapés, a lavish three course meal, an electrifying Jazz band and live entertainment until 1am - all for just £95 per person. 
Accommodation packages are also available (based on double occupancy). Please contact the events team here for further information. 


Plan a trip up the north coast during the quieter months and book at tour at Dunnet Bay Distillers between 13th January and 25th March 2023 and every paying person will receive a complimentary Rock Rose Gin branded glass. Tours will run at 2pm only on Fridays and 11am and 2pm on Saturdays in January and February 2023. From 1st March 2023, tours will run at 11am and 2pm on Mondays, Fridays and Saturdays.


The region's rugged and remote landscape becomes even more dramatic in winter as the peaks are dusted with snow, frost falls on the ground and lochs freeze over. During the winter months in Wester Ross, deer come down from the hills to find food which means they can often be spotted around the North Coast 500 while the Aurora Borealis (Northern Lights) often make a dramatic appearance.
These conditions pave the way for some of the most incredible hiking and winter trekking in Scotland. Wester Ross is home to some of the country's most well-known Munros including Beinn Eighe, Liathach and An Teallach.
If you want to experience these for yourself, Torridon Outdoors offer guided winter walks across Wester Ross, including the famous Munros, as well as a range of other land and sea activities.
We love food that's local, sustainable and represents the best of Highland hospitality, and Luxury Scotland Member, The Torridon, does exactly that. The food is sourced from The Torridon Farm, Kitchen Garden and surrounding land and lochs. The Torridon offers fine dining at 1887 or a more relaxed vibe at Bo & Muc, as well as a whisky bar stocked with an impressive 365 malts and 120 gins – you'll be spoilt for choice.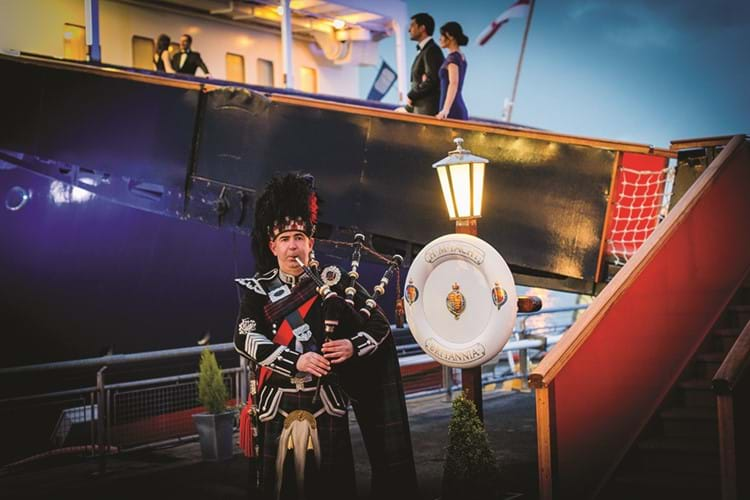 Royal Yacht Britannia
Step aboard The Royal Yacht Britannia and celebrate the birth of our national bard, Robert Burns. Join in the celebrations at the annual ticketed traditional Burns Supper.
On either 27th or 28th January, you will be welcomed by Britannia's piper to experience an unforgettable Scottish evening. A delicious five-course menu will be served in the State Dining Room by Britannia's butlers. Using the very best Scottish ingredients, dinner will be prepared by our Executive Chef Mark Alston and his team in the original Royal Galleys. Traditional Scottish music will be played throughout dinner by Britannia's musicians and, the highlight of the evening, the 'Address to a Haggis' will be followed by a Whisky Tasting.
The evening also includes a red carpet welcome, drinks and canapé reception with a highlights tour of The Royal Yacht Britannia.
Tickets are priced at £240 per person (including VAT). To book your tickets and add an overnight stay aboard Fingal (and save 10% on the best available rate), call the events team on 0131 555 8800.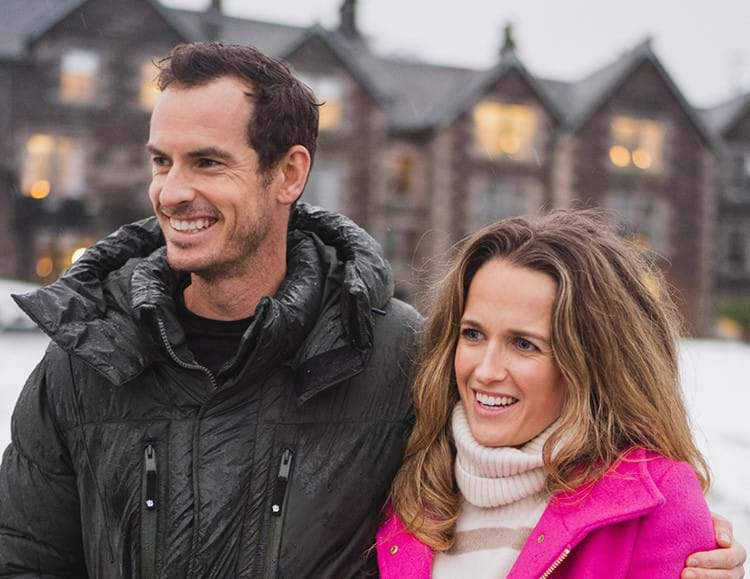 Andy & Kim Murray at Cromlix
Cromlix, the 5 star hotel owned by the tennis player, Andy Murray, is situated in beautiful countryside, just three miles from Dunblane. It is set in 34 acres of secluded woodlands and garden grounds, with its own chapel and house loch. Cromlix is closing from 3rd January to 22nd March for a complete refurbishment. The hotel is working with architect Fergus Purdie and interior designer Suzanne Garuda to re-imagine the property and optimise the space both inside and out. Be one of the first to see the newly refurbished hotel and book a stay as they open their luxurious doors to the world this spring.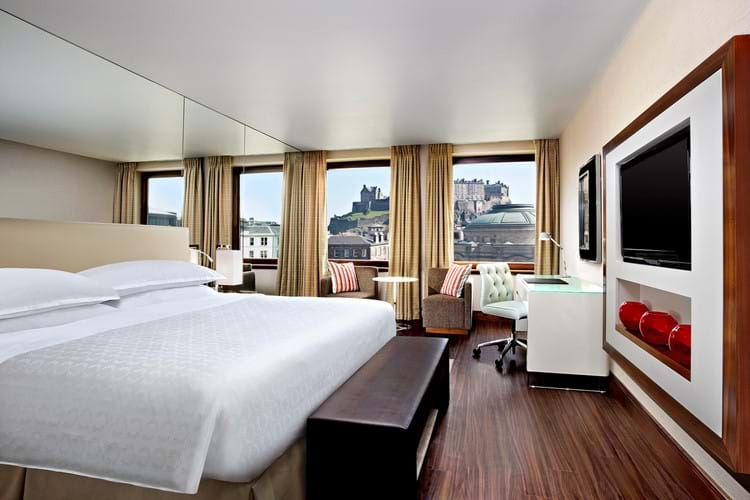 The Sheraton Grand Hotel & Spa
As we look forward to the arrival of Nctui Gatwa as the 15th Doctor Who, explore past Doctors' adventures and the science behind the series at the National Museum of Scotland. Enter through the Tardis from the original 1963 show. Confront a Dalek and see some favourite gadgets. The exhibition runs until 1st May 2023.
If you're a music fan, why not combine your museum visit with a trip to the theatre to see The Jersey Boys at The Playhouse Theatre from 24th January to 4th February 2023. After a day of culture, sit back and relax in your choice of our three Edinburgh Luxury Scotland Members: A luxury floating hotel, Fingal, The Dunstane Houses and The Sheraton Grand Hotel & Spa.


The magnificent Inverlochy Castle is transforming its listed stable block into five star bedrooms that overlook the beautiful walled garden. 
Set in more than 500 acres of glorious grounds, the new accommodation will mirror the same exceptional standard of the main Castle Hotel. 
Enjoy a spring break nestled in the foothills of the mighty Ben Nevis, the UK's highest mountain. Inverlochy Castle offers sensational views and a magnificent rural setting on Scotland's stunning west coast. 
As a listed building, the stables are being painstakingly renovated to form eight rooms and suites, which will take the hotel's bedroom count to 35. Work has already started with a grand opening date set for April 2023.
Each room will be named in honour of a person with close ties to the castle and who has been instrumental in its success, including the KC Chai Suite, after the late KC Chai, owner of Inverlochy Castle who helped elevate the hospitality experience. While the stable block transformation is being carried out, the main Castle hotel remains open and invites you to come and enjoy one of the finest hospitality experiences in Scotland.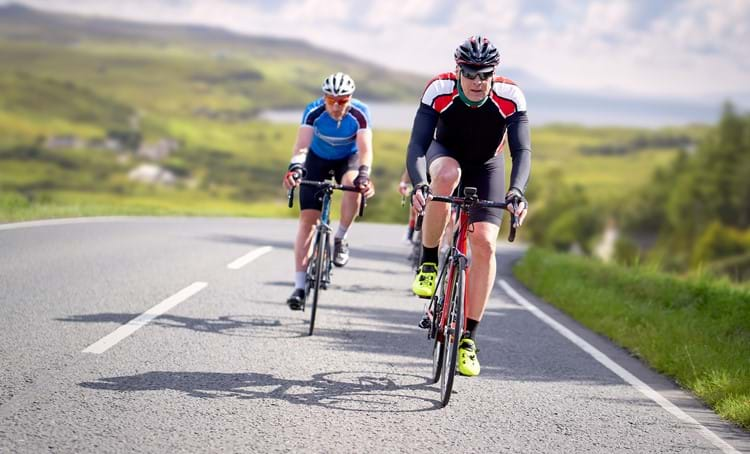 Cycling in the Scottish Borders
The world's greatest riders will get together in Glasgow and across Scotland to compete at the highest level, make history and show the world the power of the bike. The events take place from 3rd to 13th August. You can watch the spectacular mountain bike downhill event in Fort William, cross country in the Borders and road cycling around Stirling. You can see further details on the schedule here: And you can register for the ticket pre-sale here.