It's time to start exploring again
From historic cities to breathtaking highland vistas, there's something for every traveller to enjoy during a trip to Scotland. We've included five suggestions for each of the four regions – Edinburgh & East Lothian, Central Scotland, South of Scotland, and West Coast & Highlands – to help make your holiday special. Discover secluded beaches, quirky museums and thrilling ways to get back to nature, all within striking distance of Luxury Scotland properties.
Edinburgh & East Lothian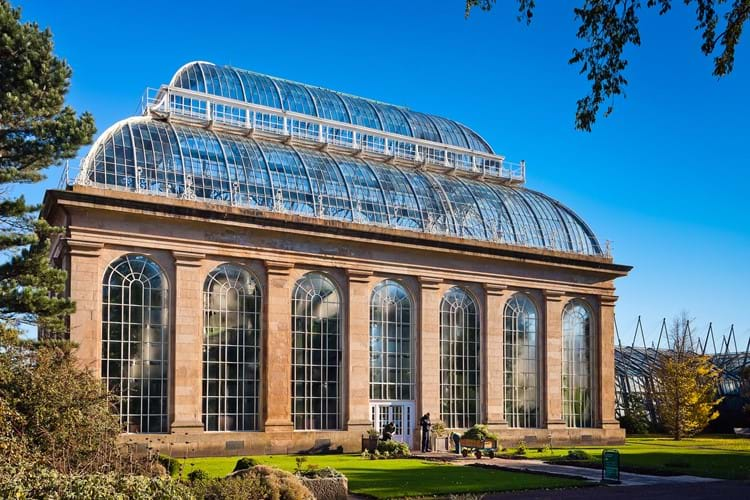 Basing yourself in Scotland's capital gives you the choice of numerous places to stay. Fingal is Scotland's only luxury floating hotel, and is docked at the stylish port of Leith. The Sheraton Grand Hotel & Spa offers contemporary opulence in the heart of the city, while the family-run Dunstane Houses offers boutique accommodation in a traditional Victorian Townhouse packed with period features. Alternatively, you could head out to beautiful East Lothian and stay in Greywalls Hotel for a five star experience by the sea.
Follow in the footsteps of royalty at Royal Yacht Britannia.
If you've been catching up with The Crown during lockdown, a visit to the Royal Yacht Britannia – Her Majesty The Queen's former floating palace – is a must. The five-storey ship is home to opulent State Apartments and dining rooms where the Royal Family entertained world leaders such as Sir Winston Churchill and Nelson Mandela. Recently voted Best UK Attraction 2020 by Which? Magazine, it's set to reopen its doors on 12th May. 
Explore the exhibits at the National Museum of Scotland.
The National Museum of Scotland is the perfect place to while away a rainy day. It has multiple galleries covering everything from history and nature to science and fashion. If you're lucky enough to visit when the sun is shining, there's a rooftop viewing deck on the 7th floor with a unique panoramic view of Edinburgh's old town. When the museum reopens on the 26th of April, there will also be a special exhibit of Viking and Egyptian artefacts.
Take in some tranquillity at The Royal Botanic Garden Edinburgh.
With 72 acres of stunning scenery, the Royal Botanic Garden Edinburgh provides a peaceful escape from the buzz of the city. The collection of plants dates back to the 17th Century. During late spring you can expect to see the Japanese magnolias blooming throughout the garden, and the rhododendrons are also in full flush. Admission is free, but you do need to book a timeslot in advance.
Step aboard Concorde at the National Museum of Flight.
This East Lothian attraction is a fun family day out. Exhibits include Scotland's only Concorde, which visitors can step aboard to find out what a superfast transatlantic flight was like. The Second World War trail is a must on sunny days; stroll around East Fortune Airfield and find out how the Royal Air Force used the site in 1944. The museum reopens on 26th April. 
Get some sea air on an East Lothian beach walk.
East Lothian is officially the sunniest area of Scotland, so it's a welcome boon that it's also home to lovely beaches such as Gullane; a wide sweep of sand that attracts kite-surfers and sunbathers alike. Another excellent beach is Yellowcraig, boasting views to the Fidra Island lighthouse which inspired Robert Louis Stevenson's famous book 'Treasure Island'. As you stroll along the coast you'll discover spectacular sea cliffs too, as well as the world's finest selection of links golf courses.
Central Scotland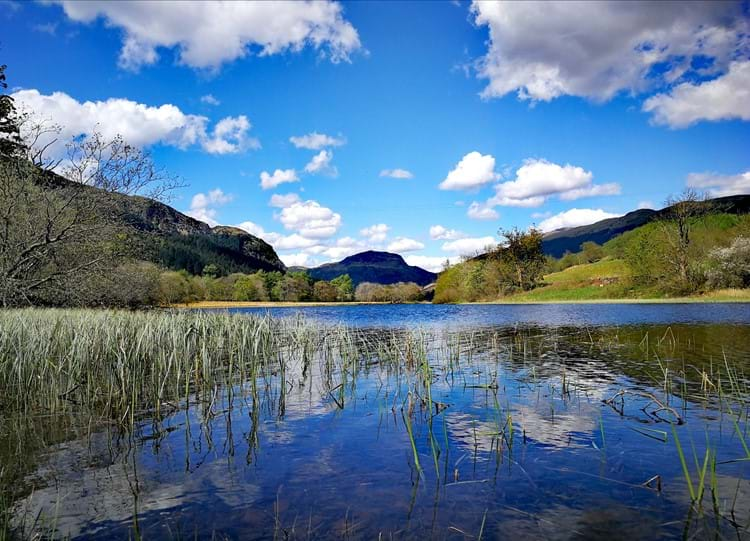 Leaving the capital behind, there's plenty to see and do throughout Central Scotland. Stay in the tower suite of the 17th Century Crossbasket Castle just outside Glasgow, or embrace country house living at Perthshire's Cromlix – a Victorian manse converted into a hotel, owned by Sir Andy Murray. For classic luxury, it's hard to beat the Old Course Hotel Golf Resort & Spa in St Andrews. It overlooks the world's most famous golf course and West Sands beach and is home to the UK's only Kohler Waters spa.
Step into history at Stirling Castle.
Often compared to 'a huge brooch clasping Highlands and Lowlands together,' Stirling Castle is one of the most important historic sites in Scotland. It was home to the Scottish royal court before the Union of the Crowns in 1603, playing host to the coronation of many Scottish royals. Most famously, Mary Queen of Scots. The castle reopens to visitors on 30th April.
Get up close with lions at Blair Drummond Safari Park.
This safari park on the outskirts of Stirling is part of the Endangered Species Breeding Programme, helping to support conservation projects in the UK and globally. The park is home to more than 350 exotic animals, including Scotland's only giraffes. Drive through the reserves past lions and bison, take a boat trip to chimp island or head behind the Jurassic Park-style gates to explore a prehistoric forest filled with lifelike dinosaurs. 
Visit Loch Lomond & The Trossachs National Park.
This sprawling national park sits to the west of Stirling and Glasgow, and is home to some of Scotland's most iconic scenery. The fabled Loch Lomond is at its heart, but there are also summits to conquer and trails to explore. Some of the trails are flat, perfect for a romantic stroll, while others are a little more challenging. Keep an eye out for the feral goats.
Enjoy Fife's rugged Coastal Path.
Fife's Coastal Path spans a huge swathe of Scotland's eastern shoreline, stretching for 117 miles from the Firth of Forth to the Firth of Tay. The entire hike makes for a formidable challenge, however it's also possible to enjoy smaller sections on a day trip. Highlights include 14 award-winning beaches along the stretch, some of which are very secluded. The area is also home to the Lomond Hills, where you can enjoy numerous marked walks through moorland, farmland, and lochs. 
Enjoy the outdoor theatre in Perthshire.
Pitlochry Festival Theatre is set to reopen with an outdoor summer season. Shows will be staged at a new 80-seat amphitheatre and riverside bandstand. Shows to look forward to include Hannah Lavery's one-person adaptation of Jekyll and Hyde, David Greig's Adventures with the Painted People (which has been made into an acclaimed BBC Radio 3 play), and Lesley Orr's new production Requiem – a tribute to the lives lost during the pandemic. Head back to nearby Fonab Castle, Hotel & Spa for a luxurious night or two after.
South of Scotland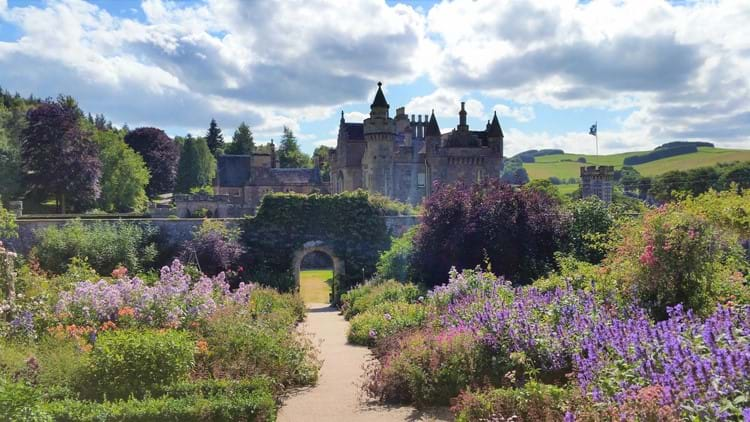 The Scottish Borders and Dumfries & Galloway are often unexplored by tourists, so the area is full of hidden gems. Base yourself in historic hotels like Ayrshire's Glenapp Castle with its panoramic sea views, or stay in the secluded Knockinaam Lodge with its on-site AA 3 Rosette restaurant. The elegant Schloss Roxburghe, with its championship golf course and cosy fire-lit bars, also provides a tranquil base.
Visit working farms and learn more about Scotland's food provenance.
Get to grips with Scotland's bread basket by visiting working farmsteads, meeting the farmers and learning how they operate. Many of the working farms in Dumfries, Jedburgh and Morebattle offer guided tours. Spend the day learning more about pastoral life and the future of food production before ducking into the mouth-watering farm shops and cafés to sample the goods. 
Explore craggy castles and grand stately homes.
Southern Scotland has plenty of lavish mansions, many of which have belonged to royalty and celebrities. Start at the turreted Floors Castle in Kelso – the largest inhabited castle in Scotland. It's set on a country estate with walled gardens, bustling flowerbeds and riverside walks. For Royal connections, head to Traquair House in Innerleithen. It dates back 900 years, making it Scotland's oldest continually inhabited house. It's played host to 27 kings and queens over the centuries, and remains the Stuart family home to this day. Another worth visiting is Abbotsford in Melrose. This was the home of Scottish novelist Sir Walter Scott – the man who invented the historical novel. 2021 marks the 250th anniversary of his birth, so now is the perfect time to pay tribute.
Sample Scotland's famous food and drink.
Farms, breweries and distilleries can be found peppered throughout the hills and valleys of Scotland's south. Whisky lovers should make a beeline for The Borders Distillery in Hawick. Set inside a former Victorian electrical works and opened in 2018, it's the first whisky distillery in the Borders since 1837. Afterwards, head to the town of Dumfries. It has a number of small tea rooms where you can enjoy a cup of tea and cake. Another foodie must-visit is The Spotty Dog in Lauder. This is where you'll find organic, seasonal and local produce – along with a fantastic selection of fine wines and spirits.
Go bird watching in St Abbs Head National Nature Reserve.
The quaint fishing village of St Abbs is home to tumbledown fisherman's cottages scattered along jagged cliffs towards the harbour. It's also the jumping off point for a stroll through the 200 acre St Abb's Head National Nature Reserve, where guillemots, razorbills and kittiwakes nest on cliffs soaring 300m above the thrashing waves. It's a magical place for twitchers during April and May, as migrating birds arrive in their droves.
Go mountain biking at Glentress.
If you're in the mood for an active day out, head to 7stanes Glentress near Peebles. There's on-site bike hire so you don't need to bring your own gear. Beginners can choose from a range of easy trails, while avid adrenaline addicts can take their bike along more challenging routes through this forest in the Tweed Valley. There are Green, Blue, Red and Black trails to choose from as well as a multi-graded free-ride area. 
West Coast & Highlands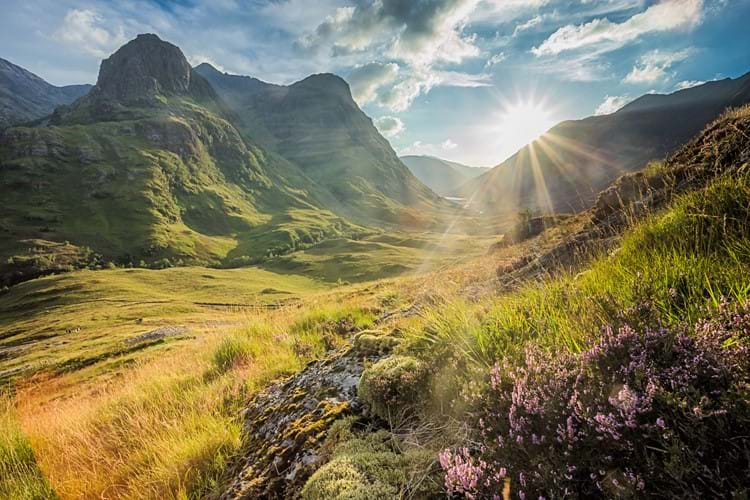 This region of Scotland is home to some of the country's most dramatic, remote and romantic scenery. Accommodation options include the newly refurbished Glenmorangie House, a world-class country home with stunning coastal views of the Moray Firth. Glencoe House offers glamorous suites in the heart of Scotland's most famous glen, while the Rocpool Reserve is a stylish boutique hotel set in a Georgian Mansion in the heart of bustling Inverness.
Drive through dramatic Glencoe.
The legendary Glencoe is set in a deep valley surrounded by rugged peaks carved out centuries ago by volcanic explosions and icy glaciers. Eagle-eyed film buffs may recognise the atmospheric scenery from Skyfall (2012) and Harry Potter and the Prisoner of Azkaban (2004). The wider Lochaber region is known as the Outdoor Capital of the UK, and it's the perfect base for activities such as hiking, climbing, sailing, canyoning and cycling.
Explore historic Inverness.
The de-facto capital of the Highlands, Inverness, is surrounded by rich historic sites like the Bronze Age Clava Cairns. This four thousand year old site is an ancient burial ground, giving you an insight into prehistoric life in the region. Another nearby attraction (and one for fans of Outlander) is the Culloden Battlefield, where the Jacobites made their last stand in 1745. The visitor centre has a 360-degree battle immersion centre, so you can step into the heart of the action.
Visit Britain's mightiest artillery fortification at Fort George.
Following Bonnie Prince Charlie's defeat at Culloden, King George II built this imposing fort to control the Highlands and quell any further uprisings. Get a glimpse into 18th century military life as you stroll around the garrison buildings, heavily cannoned artillery defences and massive collection of centuries old bayoneted muskets, pikes and swords. Despite offering tours, the garrison still operates as a serving army barracks.
Spot leaping salmon at the Falls of Shin.
Shin Falls is one of the best places in Scotland to see salmon leaping upriver towards their spawning grounds. You can usually see them from mid-May through late autumn. When you're not watching the aquatic wildlife you can enjoy taking in the forested trails through mixed woodland. Natural play areas offer a spot for little ones to let off steam, while easy paths mean that there are walks for all abilities.
Enjoy a tour & gin tasting at Dunnet Bay Distillers.
Scotland is famous for whisky, but also has a burgeoning craft gin industry. One of the best places to sample it is at Dunnet Bay Distillers in Caithness, owned by husband and wife team Martin and Claire Murray. Their handcrafted spirits are slowly hand distilled and infused with carefully foraged botanicals from the cliffs and forests of the Highlands. The shop is set to reopen on 27th April, with tours taking place from 3rd May.