6 reasons to take a break in Scotland
Scotland. Refreshingly colourful in autumn.
Scotland's that little bit cooler, and the days are shorter and darker in autumn – so why plan an autumnal escape here? If you've a love for bright, bold colours – then the answer is easy. Scotland boasts technicoloured leaves; roaring, orange-hued log fires; crisp, lush green grass; and cosy, pitch-black nights adorned with twinkling stars.
With that as your backdrop, Luxury Scotland would like to share six itinerary ideas for a more inspired autumn getaway.
1. There are few sights like the Northern Lights
The Northern Lights are an awe-inspiring phenomenon that few are fortunate to witness first-hand. A natural light display, known as an aurora, the lights are only visible in areas close to the Arctic circle. The fact that you can see them quite clearly in parts of Scotland is a real treat. And we've a few suggestions as to where to go for a vantage point like no other.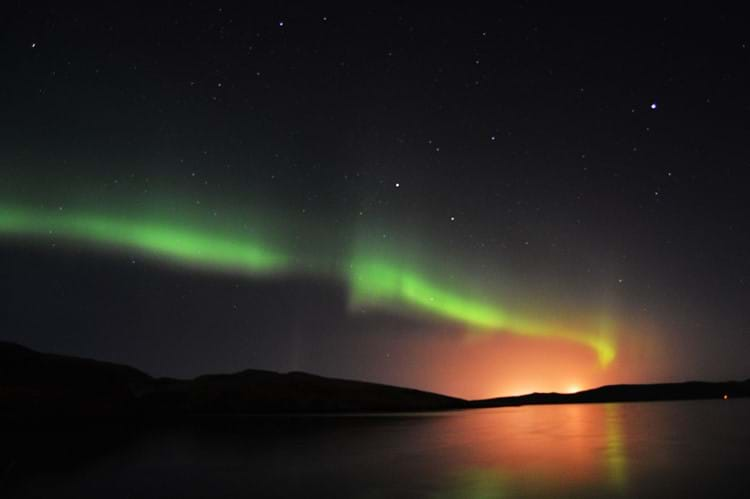 To make the most of a Northern Lights getaway, download the Glendale Skye Aurora Alerts app for real-time updates on the location and progress of auroras as they develop. You might be lucky enough to see the Northern Lights in all their glory at the Kinloch Lodge on the Isle of Skye, and you can discover unforgettable stargazing experiences at The Torridon Resort in Wester Ross and Glenapp Castle in Ayrshire.
2. There's a lot to love about Stirling, the very heart of Scotland
Stirling was once Scotland's capital city, which makes sense as it's right in the middle of the country. As picturesque as it is historic, Stirling is like Scotland in miniature. And there's so much to see and do here, you could happily make a complete holiday out of visiting Stirling alone. And one thing's for sure, you won't be bored in Stirling. There are lots of unmissable sights and experiences to be had, making your trip truly unforgettable.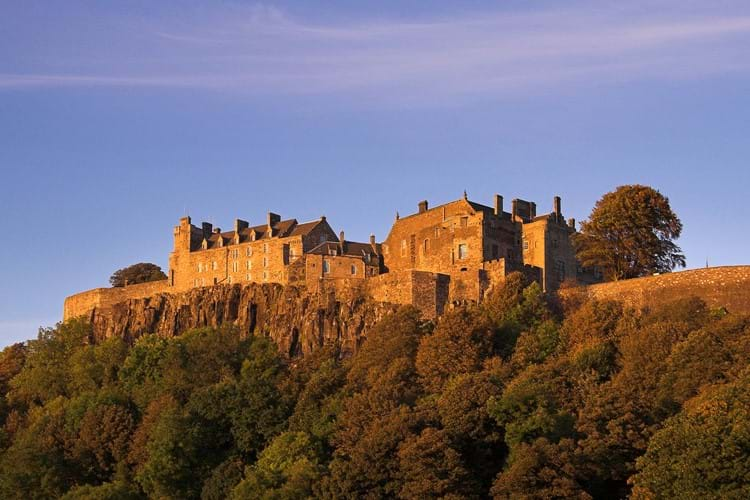 Take a tour of Stirling Castle
Once the key to the kingdom of Scotland – Stirling Castle is one of the most impressive architectural achievements in the country. It is built on a vast volcanic rock above the river Forth and is where the Lowlands meet the Highlands. It is compellingly historic – being within sight of famous battles, like Stirling Bridge and Bannockburn. It was even the childhood home of some of the most renowned figures in British history, such as Mary Queen of Scots and James the first and fourth.
Marvel at the majestic Kelpies
Standing 30 metres (100ft) tall, The Kelpies rise above all around them. They pay homage to the working horses of Scotland, which used to pull barges along Scotland's canals and worked in the fields in the area where they now stand. The Kelpies are the result of a unique collaboration between the partners and Glasgow-based artist Andy Scott. Almost a decade in the making, the project has transformed 350 hectares of underused land.
Segway, your way
Fancy an unusual two-wheeled experience? Then take a trip to the Scottish Segway Centre at the Falkirk Wheel – 25 minutes away by car from Stirling.
Stay, and unwind, in style. Why not complete your Scottish getaway with sheer indulgence? We highly recommend Cromlix in Perthshire.
3. Head south for the ultimate mountain bike adventure
The Cringletie Tweed Valley Mountain Bike Experience
In the south of Scotland, lies the glorious Tweed Valley. They say that the Tweed Valley is the spiritual home of Scottish mountain biking. Indeed, since the mid 1980's, the hills around Peebles and its surrounding villages have hosted local, national, and international events. Now it's your time to get on your bike.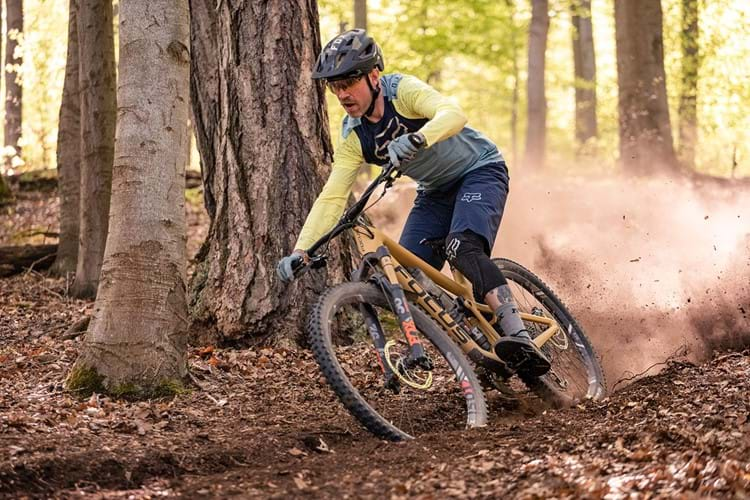 Ridelines offer an award-winning mountain bike skills courses and guiding in the Tweed Valley. You'll enjoy mountain biking experiences for all levels; and all equipment is provided, including e-bikes. Enjoy a half day or full day experience, a guided mountain bike ride, private tuition, or sessions for kids.
After a day's biking, take time to unwind at luxurious Cringletie or Schloss Roxburghe Hotel & Golf Course.
4. Snap up your very own piece of Scotland
Glencoe. Miles of unspoilt wilderness, forests, lochs, and mountains make it among Scotland's numerous photography hotspots. It's as diverse and dramatic as it is rugged and remote. This makes it a perfectly prime location to capture some of Scotland's most beautiful landscapes on an Inverlochy Castle and Glencoe Photography Tour.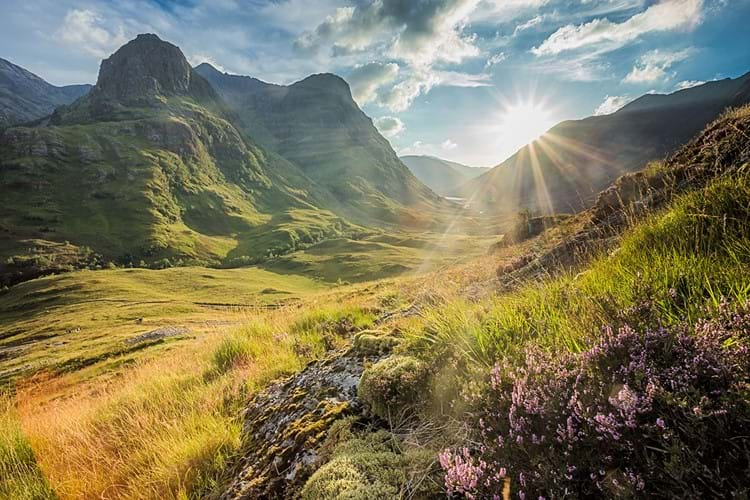 Highlights include:
Full day Photography Tour with experienced guide
Private tuition
Guided tour
Panoramic tour of Glencoe
Tailor the day to your own interests
We recommend staying at either Inverlochy Castle Hotel in Fort William or Glencoe House in the Scottish Highlands.
5. An action-packed stay, your way
If you're a sport lover, autumn is a prime time for a sporting break in Scotland. Take a short break in Edinburgh and take in one of the rugby internationals. Scotland face New Zealand, Australia, Argentina, and Fiji in autumn. They kick off their campaign against Australia on Saturday 29 October and play Fiji a week later.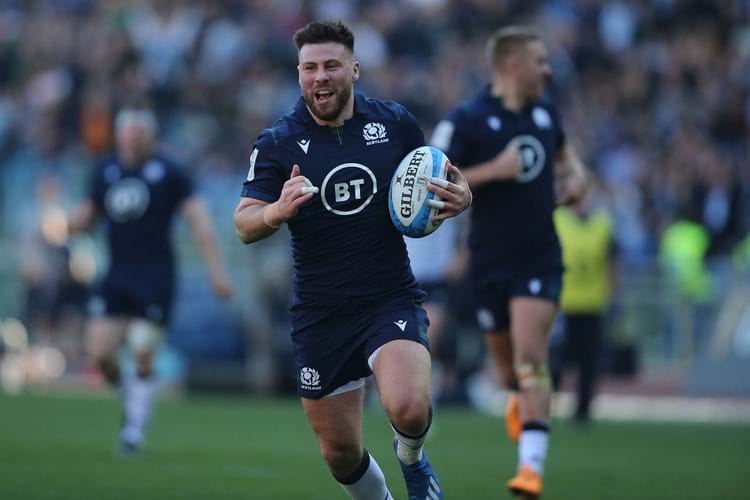 Need tickets? Then you need this link – buy tickets for autumn international games.
Or, if you prefer tennis to rugby, book tickets to support the GB Davis Cup team, as they take on the USA, Netherlands and Kazakhstan in the Group Stages at the Emirates Arena in Glasgow from 13-18 September.
After an exciting day at the tennis, we recommend a relaxing night at Crossbasket Castle, near Glasgow City Centre; Cameron House; or Cromlix (Andy Murray's hotel, located close to Stirling).
6. Make your autumn getaway a magical one
Returning in October 2022 is Scotland's favourite sound and light show, The Enchanted Forest. It fuses creativity and nature to deliver an unforgettable outdoor experience that will set your imagination alight. It is both a unique and inspirational show that's all about autumnal family fun.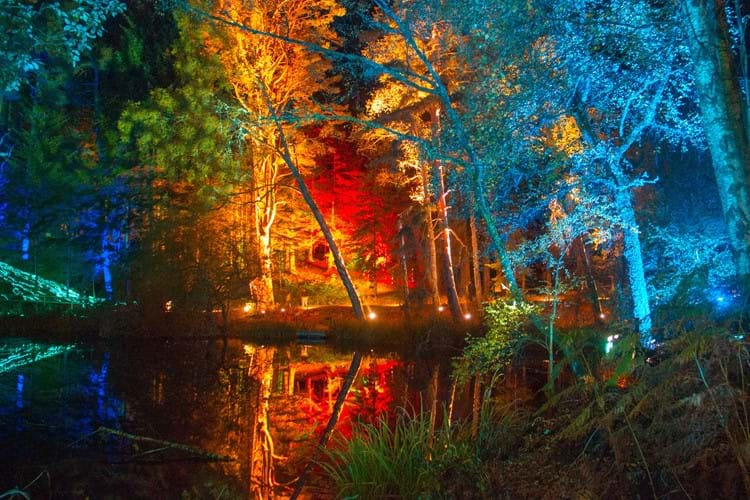 Over the last two decades, more than 600,000 visitors have flocked to The Enchanted Forest making it a must see for families across the country. The event has swept the board at a number of prestigious award ceremonies over its 20-year history. Don't miss the Enchanted Forest experience – from 29 September to 30 October.
While you're in the area – why not visit:
Scone Palace
The Palace was the crowning place of the Kings of Scots and is well documented in the history of Scotland. Scone Palace is also home to the Stone of Destiny. Browse through the state rooms and view the historic collections of furniture, ceramics and ivories. Then unwind in gardens – and spot the peacocks aplenty.
The ancient site of Scone Abbey is now underground, but was the crowning place of the Kings of the Scots, who were crowned on the famous Stone of Destiny. Visit scone-palace.co.uk
Queen's View
A landmark of immense beauty, the picture-perfect viewpoint got its name after Queen Victoria's visit in 1866 - she loved the view so much it was named after her.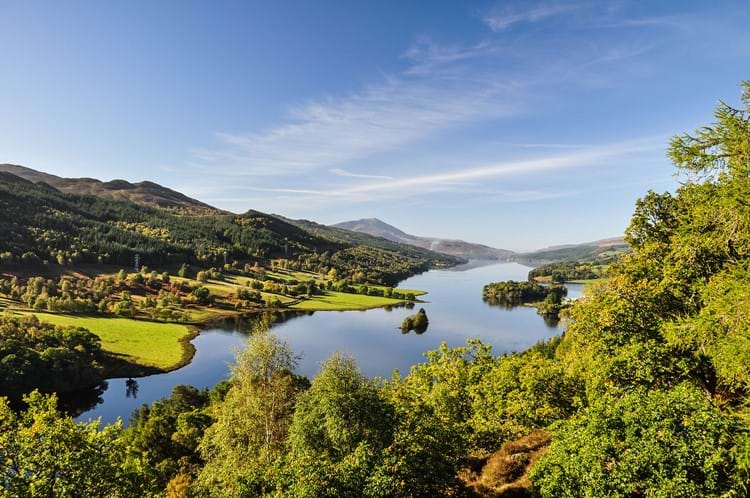 Stunning in every direction, take in the panorama of loch and mountain scenery. On a clear day, when you look up Loch Tummel, you can see the iconic mountain of Schiehallion – the view is renowned as one of the most famous in Scotland. After taking in the glorious scenery, relax in the coffee shop at the visitor centre.