World Heritage sites to write home about
A focus on the finest experiences
Scotland is a treasure trove of cultural and natural UNESCO World Heritage Sites. Here, we take a closer look at the chosen places around the country and pair them with some Luxury Scotland hotel members, so you can soak up some luxury as well as some outstanding experiences.
Galloway and Southern Ayrshire Biosphere
This patch of south western Scotland has been recognised as an outstanding environment for both nature and people. Geologically significant and brimming with scenic beauty, this unique destination is home to the amazing Galloway Forest Dark Sky Park, world-class mountain biking, and a number of arts and culture festivals held throughout the year. Why not combine these bucket list experiences with a stay at nearby  Knockinaam Lodge or Glenapp Castle?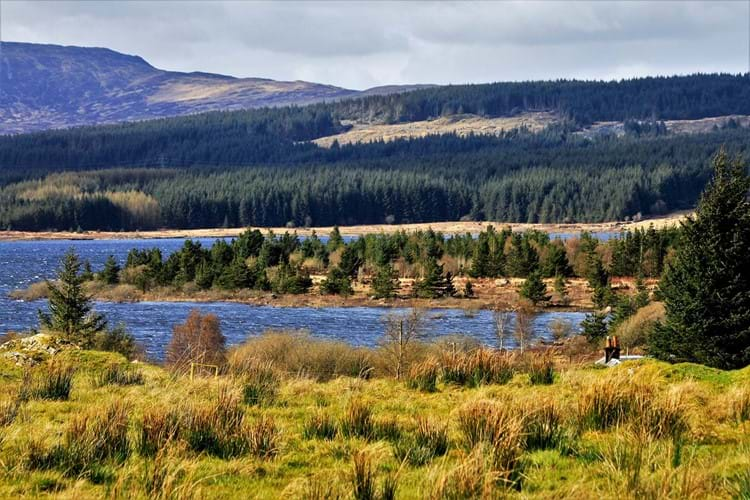 Galloway Forest Park
Forth Bridge
This russet-coloured Victorian rail bridge had the largest span of any cantilever bridge in the world when it opened in 1890. Today it's a UNESCO site flanked by its sisters: the 60s-era Forth Road Bridge and the magnificent Queensferry Crossing which opened in 2017. For the last 125 years, the Forth Bridge has spanned the Firth of Forth, connecting Fife with Edinburgh. Comprised of 53,000 tonnes of mild steel - including ten times the amount used to build the Eiffel Tower - this immense red structure with its triple diamond-shaped cantilevers is an indelible part of the east coast skyline. Originally built to carry steam locomotives, the bridge remains as busy as ever with over 200 trains travelling over it daily.
The Old and New Towns of Edinburgh
The Scottish capital's historic heart is among the most beautiful and well preserved in the world. Chart the city's transition from the sprawling medieval tenements of the Old Town to the Georgian splendour of the New Town with its symmetrical crescents and palatial town houses. If you're staying in Edinburgh, match some unrivalled UNESCO marvels with some of the city's finest hotels including: The Dunstane Houses, Fingal and The Sheraton Grand Hotel & Spa.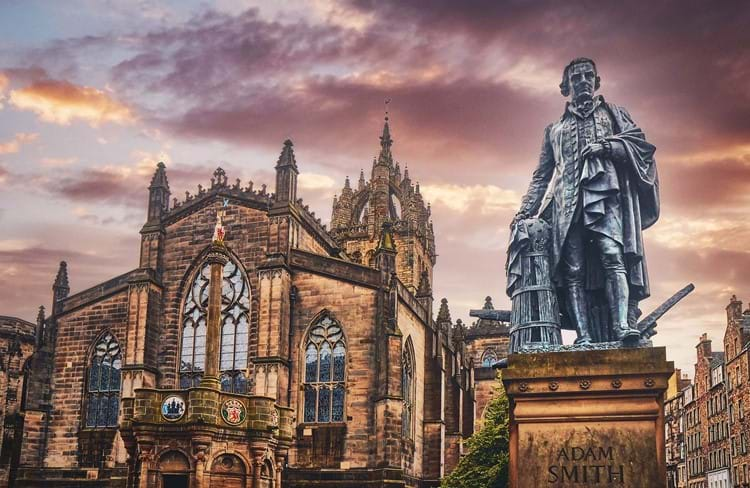 St. Giles Cathedral, Edinburgh Old Town
Glasgow UNESCO City of Music
UNESCO has declared Glasgow one of half a dozen Cities of Music - with more than 130 concerts taking place every week (apart from the Covid years)! It is the home of The Royal Scottish National Orchestra, The Scottish Opera and The Scottish Ballet. It also boasts a thriving indie scene which you can enjoy at venues including King Tut's Wah Wah Hut. If you're in Glasgow for a night or two, add in an exceptional castle hotel stay, at the nearby Crossbasket Castle.
North West Highlands
This beautiful part of Scotland is one of UNESCO's Global Geoparks - which means that its natural landmarks and landscapes are considered to be of major international significance and worthy of conservation. Come and explore the 2000sq km of mountain, peatland, beach, forest and coastline north of Ullapool, including some of the most well known and important rock formations in the UK, some of which stretch back over three billion years. Pair this stunning scenery with some equally noteworthy Scottish hospitality, both at The Torridon Resort and Kinloch Lodge, on the Isle of Skye.