Spring on the bonnie, bonnie banks of Scotland's lochs
Your key to the loch(s)
Surrounded on three sides by water, Scotland has over 6,000 miles of coastline and 30,000 lochs. It's a seemingly never-ending resource, with Loch Ness alone containing more water than all the lakes in England and Wales combined. And there's no better time to dip a toe in and explore it all than in spring: pure white sandy beaches, jaw-dropping stretches of sparkling freshwater, lush vistas and inlets perfect for picnics await.
To get you started, we recommend a trip to Loch Lomond, the UK's largest body of fresh water, located within the Trossachs National Park. For a Luxury Scotland-worthy experience, there are opportunities to enjoy an exclusive charter, so you can sit back and admire the breathtaking views as you sail away.
Of course, no Scottish holiday is complete without visiting Loch Ness – even if its mythical sea monster eludes you. You'll find a host of cruises to choose from here, as well as motorboat trips for a more adrenalin-packed ride. Other water activities include canyoning, where you're instructed to scramble up slippery rocks before plunging into water below, gorge-walking, and coasteering (essentially wild swimming with the occasional cliff jump thrown in for good measure). You can even experience snorkelling in Scotland. For the truly adventurous, there is the Scottish Snorkel Trail, covering the regions of Berwickshire, the north-west Highlands and the Isle of Harris. Just make sure to seek out the closest Luxury Scotland member hotel for dinner and accommodation to warm up afterwards:

Rocpool Reserve for Loch Ness
Although Loch Ness is a lengthy body of water, it can easily be circled in its entirety in a day, and there's no more iconic starting point for the journey than the Highland city of Inverness, literally meaning 'the mouth of Loch Ness.' Check in to the Rocpool Reserve Hotel, an elegant Georgian mansion house boasting period features, five-star luxury and imaginatively designed bedrooms with indulgent surprises, such as private saunas and hot tubs. Advantageously, the hotel itself can arrange your tour of the loch, taking in the historic Caledonian Canal in Fort Augustus and fascinating Urquhart Castle, as well as squeezing in a cruise on the loch itself. Return from the day's exploring to an exquisite feast of smoked ham hock terrine, 12-hour braised beef and mango and coconut rice pudding, before collapsing into your king size bed and Egyptian cotton bedlinen.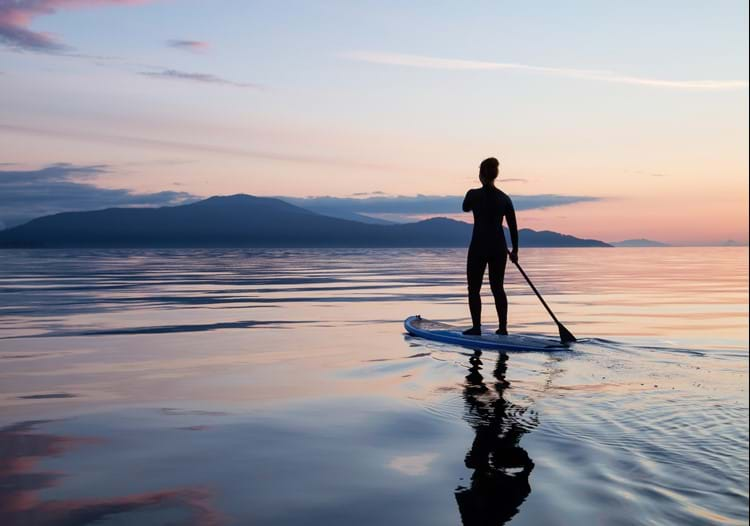 Cameron House for Loch Lomond
This storied loch has much to offer and five-star Cameron House Hotel, perched right on its banks, is ideally positioned as a luxurious launch pad for your Lomond adventures. Take a champagne cruise on the Celtic Warrior and wind your way through the loch's islands and hidden coves, visible only by boat. For a faster pace, hop on a speed boat straight from the marina, or a guided jet ski tour. For a slower meander, the hotel offers paddle boarding, kayaking and Katakanu hire. And that's not all: how about a bird's eye view of Loch Lomond? Take flight on a seaplane and cover around 70-110 miles depending on your choice of craft, soaring over the loch and nearby glens and mountain peaks. Then, all that's left to do is wrap things up with a sunset soak in the resort's rooftop infinity pool. These banks are bonnie indeed.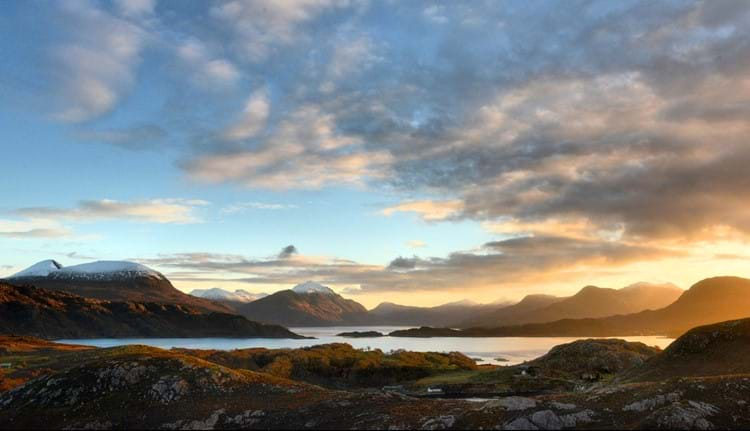 The Torridon for Loch Torridon
Carved out by glaciers, Loch Torridon is a sea loch peppered with small inlets and surrounded, naturally, by dramatic mountain scenery. These monoliths, including Liathach, Beinn Alligin and Beinn Eighe to the north, are built from staggeringly beautiful Torridonian sandstone and Cambrian quartzite, amongst the oldest rocks in Britain. To get a real sense of the scale and grandeur of this special spot on the west coast, a stay at The Torridon is a must. The brave and bold can set off on a snorkelling, sea kayaking or gorge scrambling mission directly from the hotel, or if you're happier admiring from afar, book a table at the recently redesigned 1887 restaurant, and look out over Upper Loch Torridon as you tuck into the ever-changing delicacies of the hotel's kitchen garden and dedicated farm.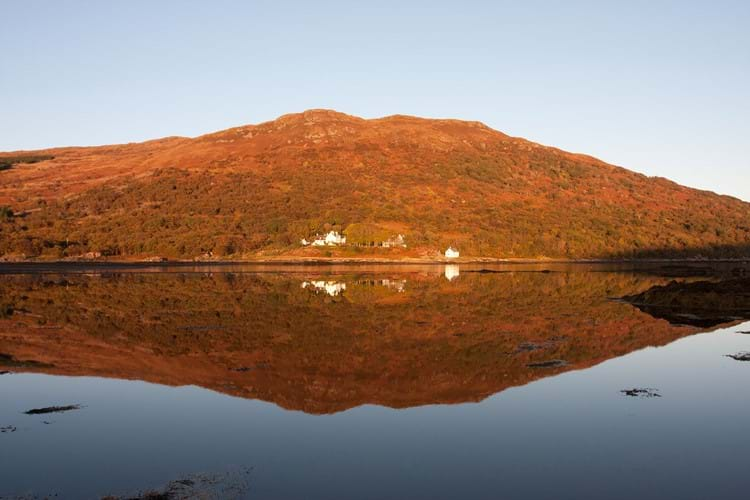 Kinloch Lodge for Loch na Dal
Another sea loch, this time to be found on the Isle of Skye's ethereal Sleat Peninsula, the still and mirror-like Loch na Dal has an almost mystical quality, sheltered by Kinloch Hill and a circumference of snow-capped mountains. Kinloch Lodge is located on its northern shore and the only destination you need to know about for your journey of discovery in the area. As a family-run hotel for the past five decades, the staff are experts in all things Loch na Dal, not to mention impeccable hosts, and always ready with a recommendation or two, on and off the beaten path. Whether it's a walking trail, distillery tour or picnic spot, they'll have it up their sleeve. Or, alternatively, you can stay within the grounds, snug next to the roaring firepit.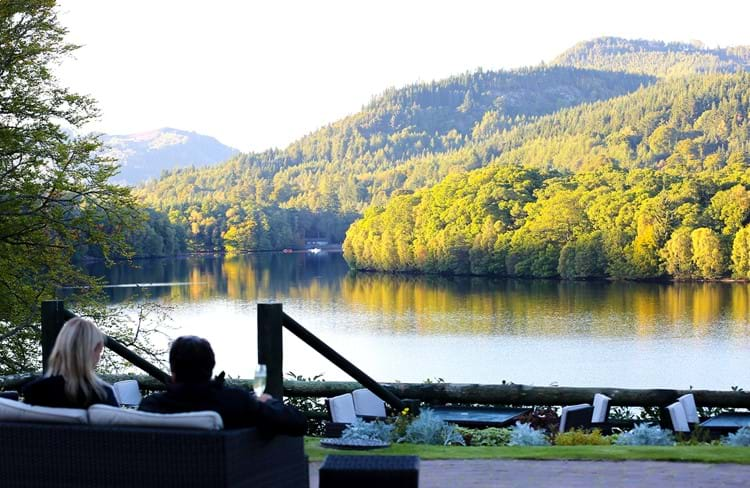 Fonab Castle Hotel & Spa for Loch Tummel
Loch Tummel sits at the core of Perthshire's 'Big Tree Country,' a long, narrow stretch of water six miles from Pitlochry. Although arguably most dazzling in the autumn, as the changing leaves paint a blazing landscape of fiery hues, spring is a close second, with a spectrum of greens and blues to survey. Seek out close neighbour Fonab Castle Hotel & Spa on the River Tummel for an indulgent five-star stay while you're getting acquainted with the loch, resplendent with freshly blooming florals and bursting with activity ideas (white water rafting, anyone?). If a day's adventuring has you beat, retreat to the Woodland Spa for a stint in the thermal suite, sauna and steam room, before sampling the castle's heavenly afternoon tea – the rhubarb and custard taco is a transcendent experience.
If you're yearning to get out on the water during your stay, make sure to ask for more information from your Luxury Scotland hotel, where you'll be guaranteed first-class treatment and options for whatever loch experience your heart desires.
All information correct at time of publication.