Dramatic scenery that inspired famous novels
Amazing, literary locations
Scotland enjoys a particularly rich heritage of stories and storytelling, from Rabbie Burns to Robert Louis Stevenson, Iain Rankin to Alexander McCall Smith. Here we take a closer look at some of the places that have inspired the country's top wordsmiths through the years.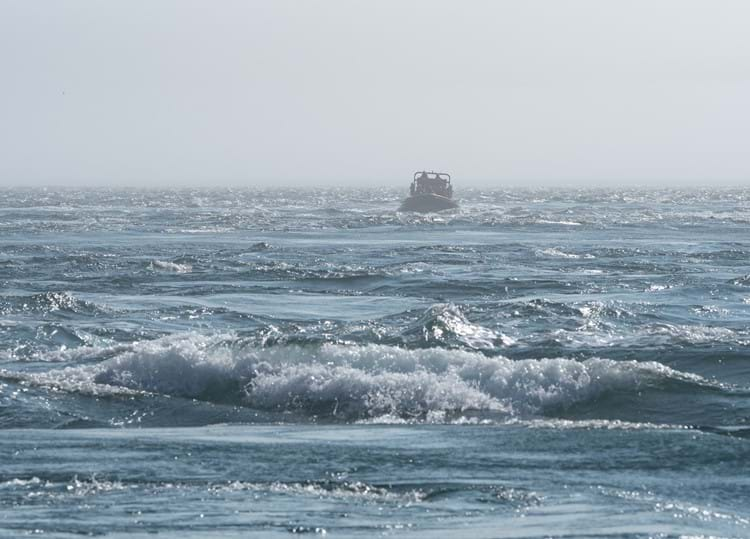 The Corryvreckan whirlpool
George Orwell and the Corryvreckan whirlpool
Just off the west coast of Scotland, in a narrow neck of sea between the north tip of Jura and the southern coast of Scarba, lies the third largest whirlpool in the world: The Corryvreckan.
This maelstrom has been known and revered by mariners ever since humans first ventured into the rich and fertile waters of the Firth of Lorn. Irregularities in the sea bed, which include a 219-metre hole and a basalt pinnacle that rises to within 29 metres of the surface, cause violent eddies and whirlpools when the incoming tide is forced through the narrow Gulf of Corryvreckan.
In 1947 George Orwell escaped London and moved to the remote Scottish island of Jura to create his final masterpiece - the dystopian classic 1984. He felt that the tranquillity of the island would enable him to focus on his work in a way that wouldn't have been possible in London.
One day he attempted to cross the Gulf in a small boat along with his son and two companions. Orwell misjudged the tides and the party were caught in the pull of a strong current which nearly wrecked their boat. Having lost the engine, they managed to paddle to safety on Eilean Mor, a tiny rocky island, and were later seen and rescued by a passing fisherman.
To take in this natural spectacular, stay at nearby Crinan Hotel. It's a magnificently eccentric hotel in Argyll on Scotland's beautiful west coast. The Hotel is situated on the waterfront at Loch Crinan 6.5 miles from Lochgilphead and 35 miles from Oban.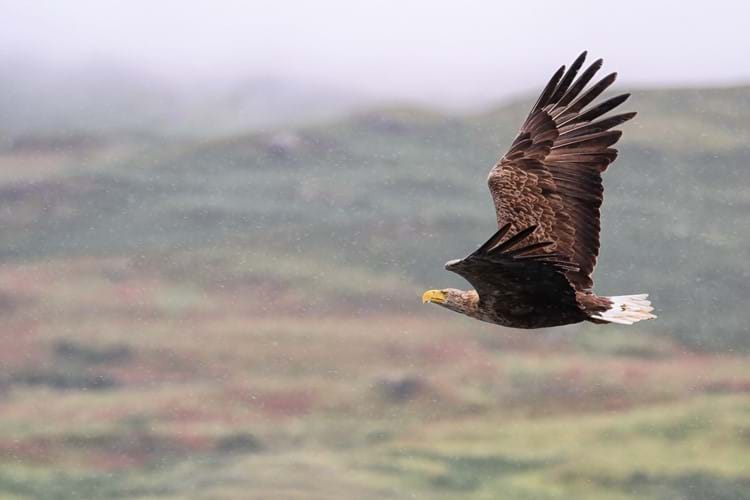 A Sea Eagle surveys the terrain
We can also organise a boat trip to the Isle of Jura, and the Gulf of Corryvreckan offers the chance to spot sea eagles, seals, minke whales and much more. Classic yacht charters can also be arranged.
There is a wide variety of things to do at Crinan and in the surrounding area. You can enjoy stunning walks, cycling and mountain biking, kayaking and horse-riding and this is the heart of Dalriada, Historic Scotland! There is an astonishing number of prehistoric standing stones and carved rocks just up the road at Kilmartin Glen. Golfers can head for Machrihanish Championship Links Course, an easy drive from Crinan. The Hotel also has a Secret Garden featured in Scotland's Garden Scheme.  
You can also take a trip to the Corryvreckan from the Isle of Islay, home to the delightful Machrie Hotel and Golf Links, which enjoys an enviable location, nestled beside seven miles of pristine beach in the Inner Hebrides. As well as experiencing the myriad of amazing activities on Islay, you can take a boat trip with Islay Sea Adventures to the neighbouring islands such as Jura as well as the Corryvreckan, when the tide allows.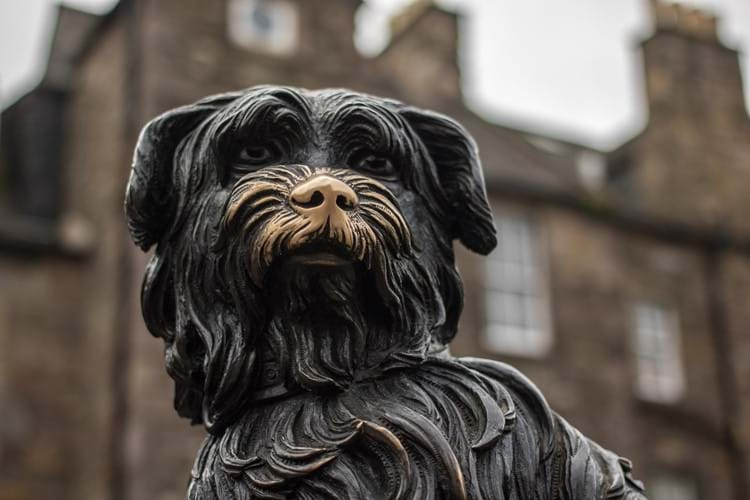 Greyfriar's Bobby
The city of Edinburgh
The beautiful city of Edinburgh has inspired a myriad of books, poems and plays. From Greyfriar's Bobby by Eleanor Atkinson in 1912 through to The Prime of Miss Jean Brodie, written by Muriel Spark in 1961, to Iain Rankin's Black and Blue in 1997. Edinburgh is a wonderful walking city, so why not enjoy a walking literary tour during your next visit with the award-winning Mercat Tours. Alternatively, they can host a Storytelling Supper.
Edinburgh's dramatic setting has also made it a highly sought after location for film-makers over the years. Many a wonderful story has been located here, from Alfred Hitchcock's 39 Steps to Chariots of Fire, which features several scenes shot on Arthur's Seat and The Mound to more recently the Avenger's Infinity War. Once you've tromped the city streets and taken in the fascinating array of stories, why not stay at one of our three Luxury Scotland Member hotels:
Fingal: Scotland's first luxury floating hotel by The Royal Yacht Britannia. 
The Dunstane Houses: A family-run, five star boutique hotel in Edinburgh.
Sheraton Grand Hotel & Spa Edinburgh: A five star city resort and home of Scotland's most renowned urban thermal experience; One Spa.