Five ways to enjoy autumn in Scotland
Autumn is a season of heightened sensations. 
The evocative scent of bonfire smoke. The bang and glitter of fireworks. That feeling the first time you step outside, and the ground is laced with frost. 
But resist the temptation to curl up and hibernate just yet. 
You'll be missing out on a world of beautiful, autumnal possibilities. 
This season, we're looking at the best ways to view the dramatic changing leaves, exploring the atmospheric nooks and crannies of the Royal Mile and even discovering the launch of a whisky inspired by a city almost 6,000 miles across the world. 
Curious? Read on and find out more…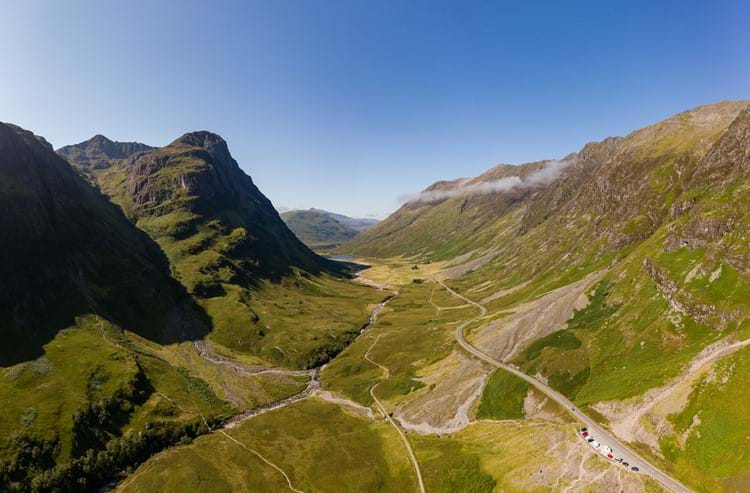 See things from a new angle
You may have driven through a forest of red and golden leaves or trampled them underfoot on a walk, but have you ever enjoyed Scotland's autumnal hues from a bird's eye view?
Charter a helicopter ride over one of Scotland's many beautiful landmarks and watch a blazing tapestry of colour unfold below. 
The dramatic peaks of Glencoe are especially popular, particularly if you're charting a course for Skye, or fly over the Trossachs to admire the densely populated trees blazing with colour. It's a fast way to take in the wilderness and remoteness of Scotland if you're short on time. 
If you prefer to incorporate an island stay, you can even fly to Islay from Glasgow Airport with Loganair and enjoy a relaxing stay at Luxury Scotland property The Machrie.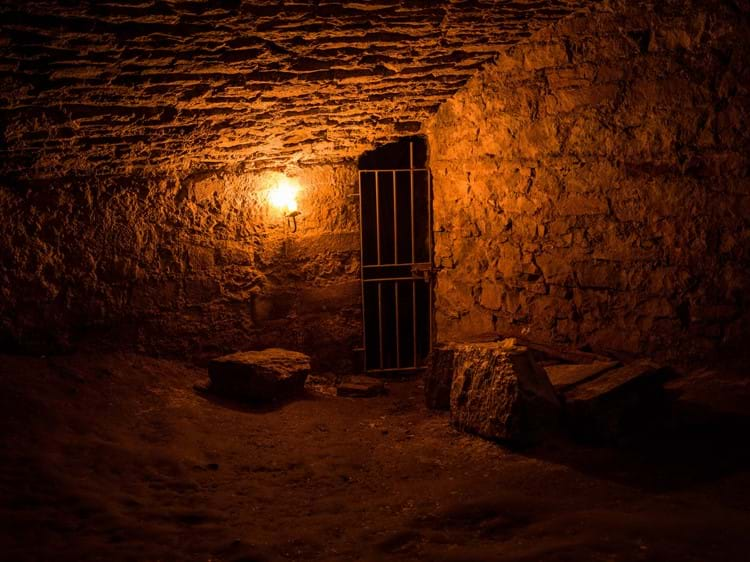 Get spooked in the capital
With its cobbled streets, labyrinth of underground vaults and bloody history, it's no wonder Edinburgh is a popular choice for ghost tours. 
And what better way to celebrate Halloween than with a chilling tour of some of the capital's ghastly past? Descend into the Blair Street underground vaults and be regaled with scary tales of body snatchers, medieval hangings and things that go bump in the night!
Mercat Tours offer a variety of Halloween tours in Edinburgh that can be tailored to couples and families. There are even daytime tours - if you're afraid of the dark!
Once you've been suitably thrilled and chilled, retire to the cosy comfort of Fingal, Scotland's first floating luxury hotel – it's frightfully good.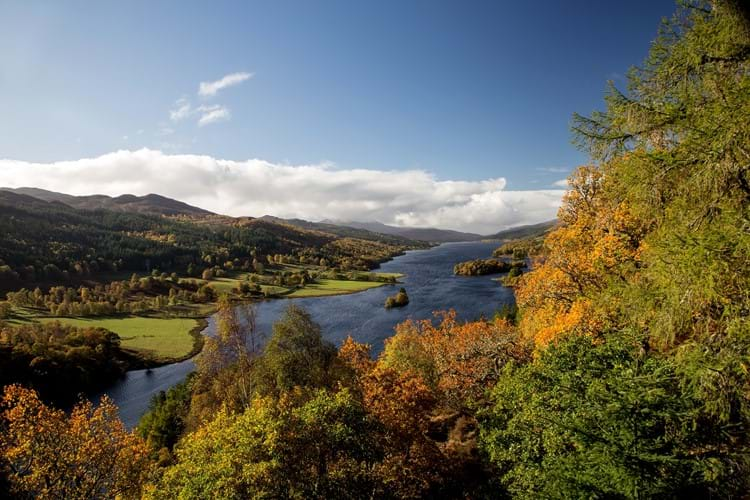 No tricks, just trees
If you'd prefer to shape your stay around nature, look no further than Perthshire, aka Big Tree Country. This fantastically central region boasts over 200,000 acres of forest, arguably making its autumn leaves the greatest show of all. 
We'd highly recommend taking in the Enchanted Forest during your stay. In 2023, the theme is 'Into the Deep', bringing an underwater wonderland to Faskally Forest in Pitlochry through nifty projection, sound and lighting techniques. 
Or, if you'd prefer a daytime walk in the woods, the team at Scone Palace have recently announced their Autumn Tree Tour. This stroll through the palace grounds focuses on their impressive collection of Douglas Firs, a Victorian Pinetum and the many trees that have been planted by royalty and visiting dignitaries through the years.
After you've filled your (welly) boots with nature, retire to the grandeur of Fonab Castle in Pitlochry for a soothing spa stay, or nestle down in Murrayshall Country Estate, where fabulous fine dining awaits.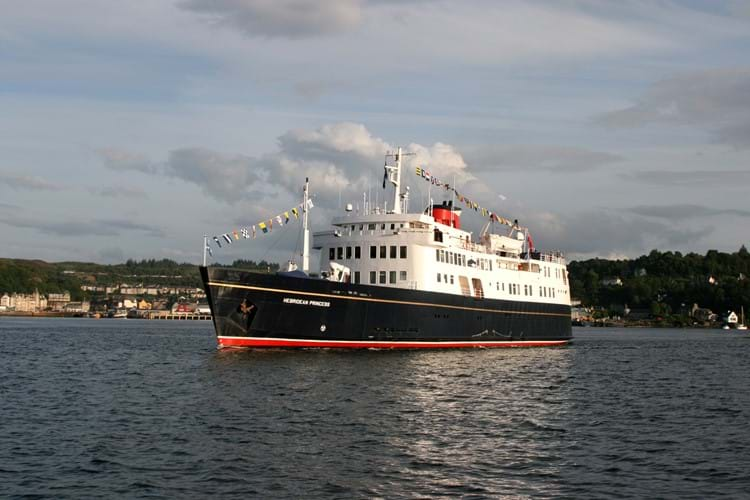 Go coastal
Fancy a complete change of scenery? 
Swap the high trees for the high seas with an autumn cruise on the Hebridean Princess, and explore the extraordinary coastlines of Argyll and the Clyde from this luxurious ship. 
This four-night excursion has an action-packed itinerary. Enjoy scenic walks on the isle of Arran, sample some of the delights of the newly-opened Lagg distillery and experience the unique atmosphere and beauty of Holy Isle, with its spiritual heritage that dates back to the 6th century. 
There's even a sparkling gala dinner to commemorate the occasion. 
Book your stay via Hebridean Island Cruises. 
Transport your senses to Tokyo
Whisky lovers and Japanophiles: this one's for you.
To celebrate the launch of limited edition single malt Glenmorangie: A Tale of Tokyo, this exquisite, exclusive event will transport a taste of Japan to the beautiful Highland surroundings of Glenmorangie House. 
Taking place on the weekend of 17th – 19th November, and again on 24th – 26th November, this special experience will be hosted by award-winning drinks writers Neil Ridley and Joel Harrison. 
Expect a blend of Japanese culture and Scottish traditions, including a Kintsugi cup-making class, private distillery tour and whisky tasting, an inspired tasting menu and afternoon tea and a cocktail masterclass – to name just a few of the events taking place. 
Book your sensational stay at the Glenmorangie House website.