News, awards and what's on
Summer's latest
Summertime, and the living is easy – or rather busy, if Scotland has any say in the matter. While unpredictable weather can ever-so-slightly rain on our parade the rest of the year, summer is the time to live large and fill our calendars with festivals, sporting events and alfresco celebrations.
First time in the country? Don't leave without catching one of the many Highland Games taking place in the next couple of months (don't worry if you haven't a clue where to look: we'll point you in the right direction), before hitting the hay in a TripAdvisor-approved Luxury Scotland hotel.
On the hunt for sport? Don't miss the exciting UCI Cycling Championships, a bumper biking event spanning 11 days in total, hosted in Glasgow and across Scotland this August.
And if you're thinking further ahead to the autumn? You'll need to plan a visit to Pitlochry this October for its Enchanted Forest event, a spectacle made all the more beguiling by its ethereal setting, in Faskally Wood.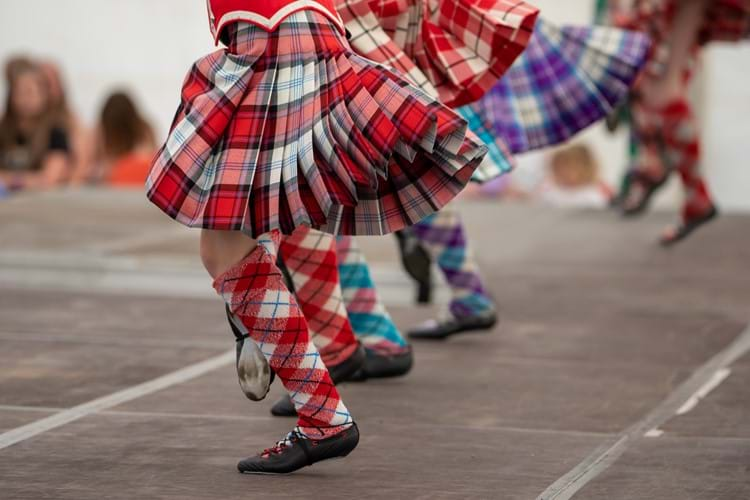 What's in a game?
The history of the Highland Games dates back as far as the 11th century, when the first reference to a games day was noted during the time of King Malcolm III, who was allegedly searching for the fastest runner in Scotland to be his royal messenger.
Ever since, Scottish communities have been gathering in wide open fields and watching on as participants are put through their paces with a series of athletic challenges, ranging from the traditional caber toss, to the hammer throw, to a good old tug o' war.
Elsewhere, you'll also find entertainment emblematic of Scotland, such as piping competitions, ceilidhs and Highland dancing displays.
Scotland just wouldn't be Scotland without this summer staple, so if your trip coincides with the season, don't miss your chance to head along and soak it all in, kilts and all. For a list of events taking place around the country in the next few months, Visit Scotland helpfully rounds up the key dates you need to pop in your diary.
Whether you opt for Loch Lomond's big bash, Crieff's festivities or Nairn's idyllic seaside effort, you're in for a uniquely Scottish treat.
Seal of approval
Congratulations are in order for Fingal, which has been included in TripAdvisor's 2023 Traveller's Choice Top 10 Best of the Best Small Hotels in the UK for the fourth consecutive year. Praised for its graceful interiors and unique offering as a former Northern Lighthouse Board ship-cum-hotel, Fingal's service and food come most highly recommended by travellers.
And that's not all: Cringletie has found itself within in the top 1% of TripAdvisor Awards – a phenomenal achievement! Did you know that June 17th marked the official opening of the neighbouring Eddleston Water Path? This new 6km multi-use path is open to walkers, cyclists and horse riders, running through fields from Peebles and along the water to Eddleston. Why not drop into Cringletie for a pre- or post-ramble lunch or an afternoon tea to re-energise and experience its baronial setting and exceptional service for yourself?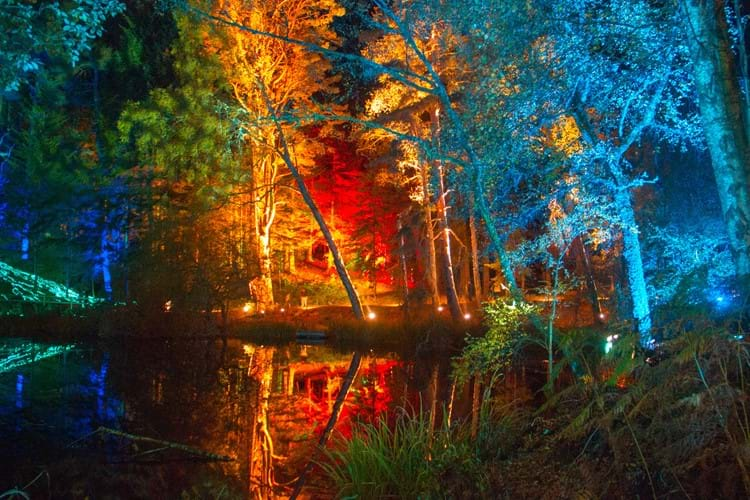 If you go down to the woods…
…you're sure of a big surprise this autumn. The Enchanted Forest, a must-see event, is returning to Pitlochry this 5th October for a magical month-long run. With the atmospheric Faskally Wood as its backdrop, a dazzling fusion of innovative light and sound design and supernal visuals, all choreographed against an original score, stops you in your tracks as you lose yourself in the nooks and crannies of the woodland.
Make the most of the occasion by combining your visit with a stay in one of our two Luxury Scotland properties in Perthshire: Fonab Castle Hotel & Spa in Pitlochry or Murrayshall Estate just outside Perth.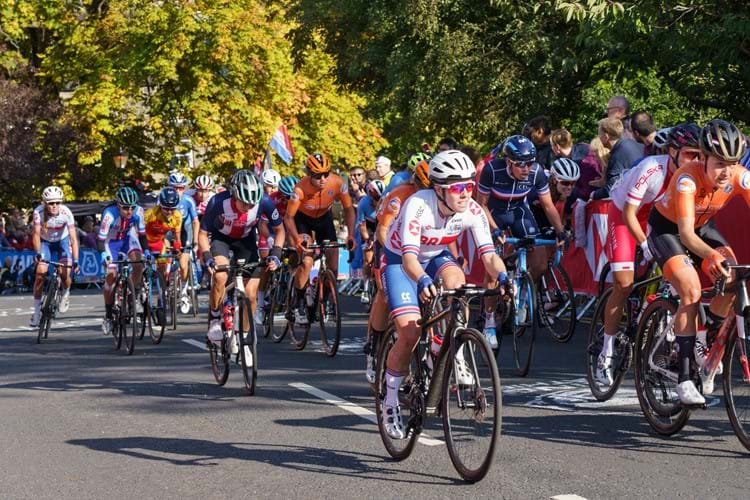 Like riding a bike
For the first time, the world's greatest cyclists will come together in Glasgow and across various locations in Scotland to compete in 13 UCI Cycling World Championships at the highest level. From 3rd to 13th August, this monumental programme of events will encompass BMX freestyle, a road race, cross-country mountain biking, para-cycling, and the toughest track and time trials, really testing top athletes (all 8,000 of them) from more than 120 countries around the world, as they battle it out for record-breaking rides and a string of medals.
The Paris-founded Union Cycliste Internationale is the world governing body of cycling, recognised by the International Olympic Committee. Whilst the UCI has a long events history, the inaugural 2023 UCI Cycling World Championships in Scotland is a true world first – a huge honour for the country – and will, going forward, be followed by subsequent events every four years, in the year preceding the Summer Olympic Games. Stay tuned!