Fire up your imagination and explore
Looking to get off the beaten track and soak up some of Scotland's best kept secrets? Luxury Scotland has teamed up with Vikki Bruce, a luxury travel professional and co-founder and co-owner of MacLean & Bruce Ltd, which provide prestigious luxury travel, bespoke events, and unique experiences throughout Scotland. Writing exclusively for Luxury Scotland she has shared her favourite Hidden Gem experiences and insights to help you plan your next trip.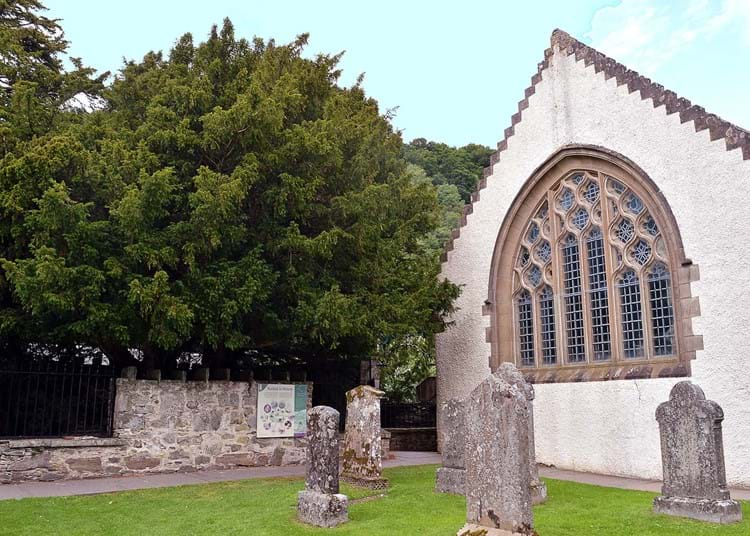 Fortingall Yew Tree and Church
Hidden Gem One: Perthshire
Highland Perthshire is easily accessible from all of Scotland's airports, and as 'The Gateway to The Highlands' is a truly stunning part of the country. Within about a 35-mile radius of Fonab Castle are a handful of lovely whisky distilleries, including Blair Atholl, Aberfeldy, Edradour, Dalwhinnie and Glenturret, but it's not always all about The Water of Life. When we're looking for things for our guests to do, we look for points of interest in a specific area for them to visit as they travel. For example, not too far away is the oldest living tree in Europe (possibly the oldest living thing on earth), estimated to be around 5000 years old; the Fortingall Yew. Fortingall is a pretty little hamlet with thatched cottages, and from it Glen Lyon (described by Sir Walter Scott as the "...longest, loneliest and loveliest glen in Scotland…") stretches 25 miles to the head of Loch Lyon to the west. The single-track road twists and turns up the glen, following the path of the river. If you follow it to the end by car you will miss the ground-level sights, sounds and smells which can all be enjoyed by walking the Glen Lyon Horseshoe, a route which takes in four Munros - Càrn Gorm, Meall Garbh, Càrn Mairg and Creag Mhòr. But if you do decide to drive it, and Top Tip - drive slowly and stop often, you can seek out such highlights as The Praying Hands of Mary, the Roman Bridge and the Glen Lyon tearoom, and keep an eye out for the wonderful flora and fauna.
Why not stay at nearby Fonab Castle, Hotel & Spa.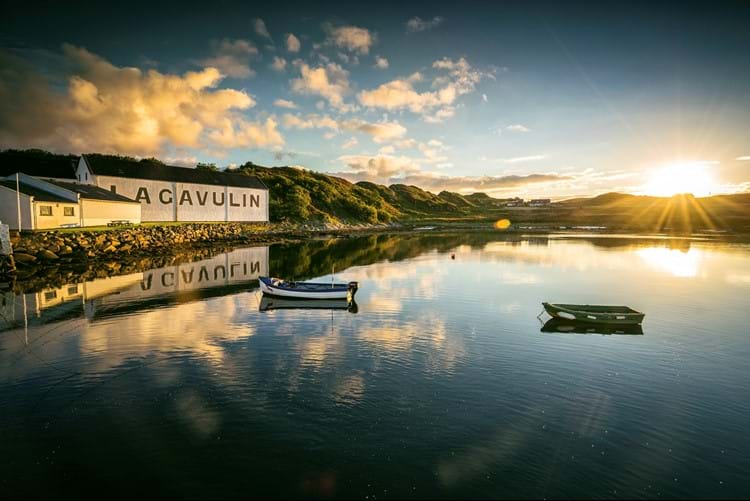 Lagavulin Distillery, Islay
Hidden Gem Two: The Island of Islay
The Island of Islay (pronounced EYE-LAH) must feature in our hidden gems list, as it is overlooked by the vast majority of tourists. Famously home to Scotland's producers of 'smoky' (peated) whisky, the island is equally loved for having a beguiling charm and the friendliest of locals. Things to look out for include the Kildalton Cross, the American Monument on the Oa Peninsula (also an RSPB nature reserve), Finlaggan (the ancient seat of the Lords of the Isles), Machir Bay, Dunyvaig Castle, the round church in Bowmore, and of course it would be difficult to miss the distilleries. All of Islay's distilleries are worth visiting, and not just for the accompanying tasting session…
Why not stay at The Machrie Hotel & Golf Links.



Brora
Hidden Gem Three: East Coast
Another part of Scotland which is close to our hearts is the little east coast corner which is home to some of our favourite places and scenery. Within easy range of the beautiful, newly refurbished Glenmorangie House are Dornoch beach (bring warm clothes and your kite!) and the Royal Dornoch golf course, both beside the beautiful little town of Dornoch which has some great independent shops, 13th century cathedral, an old jail (now a lovely shop & restaurant) the fairy-tale Dunrobin Castle (don't miss the museum or the falconry) the picturesque village of Brora with a golf course, beautiful beach and two superb distilleries. Also on our list are Anta Pottery, Brown's Gallery, Tain Pottery. Glenmorangie, Dalmore and Balblair distilleries are also all within easy range for whisky enthusiasts. Seals and dolphins are common sights on this part of the coast.
Why not stay at Glenmorangie House?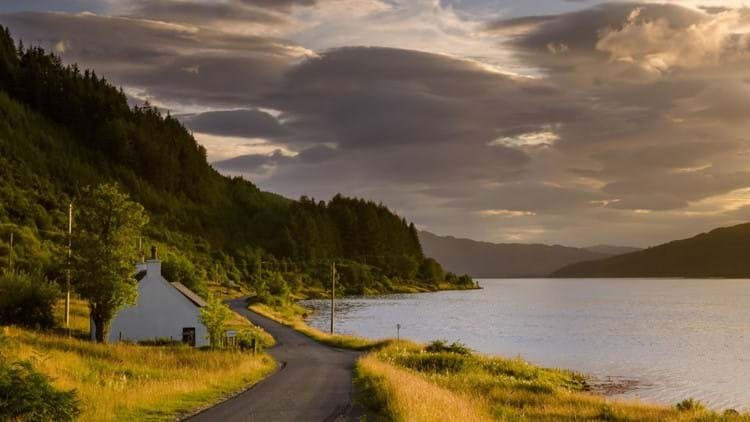 Loch Sunart
Hidden Gem Four: West Coast 
Should you be lucky enough to find yourself on Scotland's west coast, then we have a perfect mini-island-hopping route. From Oban, take the ferry to Mull, and enjoy the gentle rolling hills as you follow the Sound of Mull from Craignure to Tobermory. You could at this point deviate and head down to Fionnphort and take the foot ferry over to Iona (known as the birthplace of Christianity in Scotland), and from here you can visit 'Fingal's Cave' - Staffa. The multi-coloured harbour village of Tobermory is instantly recognisable, and while you're there, don't miss a distillery tour, fish and chips on the pier, and a pint in the Mishnish. The next ferry trip is around 45 minutes, taking you from Tobermory to Kilchoman on the Ardnamurchan peninsula. Heading north, if you can bear to miss out on a visit to Sanna Bay and the lighthouse, the single-track road takes you past the door of the Ardnamurchan Distillery. It would be rude not to pop in for a tour or just relax on comfy sofas with a dram. We love to stop at the Salen Jetty Shop for a coffee and potter about, or the Salen Hotel for lunch. Options from Salen include heading up the west towards Arisaig and Mallaig, and on over to Skye (stay Kinloch Lodge), or east towards Fort William. (Note for whisky lovers, the Ben Nevis Distillery can be found in Fort William). If you take the latter, you can stop for a night of luxury at Inverlochy Castle Hotel. 
Why not stay at Inverlochy Castle Hotel​.
Digging deep into the history of an area, getting to know one or two of the locals, and spending time and money supporting the local economies are great starting points for finding the hidden gems. They're all hiding in plain sight. You just need to know who to ask for directions! Alternatively, take in Scotland's dramatic scenery from the comfort of a chauffeur driven car with Little's Chauffeur Drive.