Snap happy: Scotland's hottest shot list
The camera loves Scotland. This country has it all: intricate gothic architecture, vibrant street art, rolling glens, dense forestry, wildlife, tumbling waterfalls…where else could you visit a beach, city and hilltop in one day? Shutterbugs assemble: this one's for you.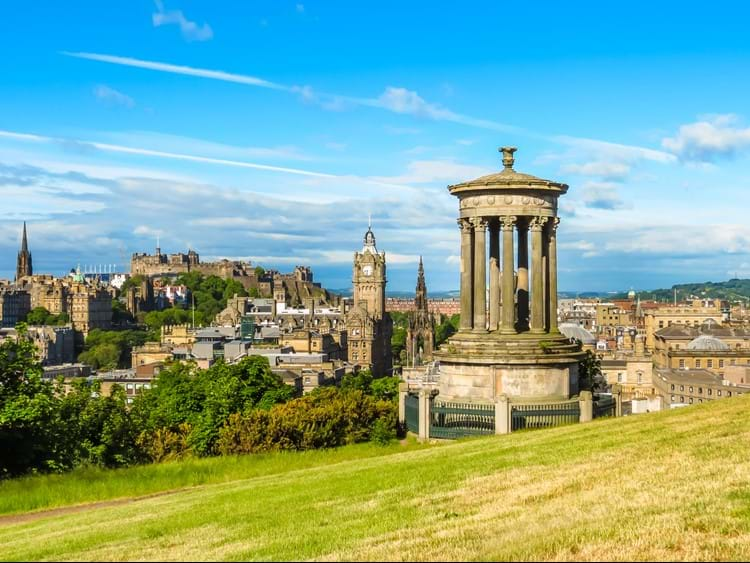 Calton Hill
The ultimate panoramic bird's eye view of the capital comes in the form of Calton Hill. Edinburgh's version of the Acropolis of Athens (the city is sometimes referred to as the Athens of the North), Calton Hill is dominated by the incomplete National Monument, inspired by the Parthenon and in memory of the Scottish servicemen who lost their lives in the Napoleonic Wars, and the Nelson Monument, which features a time ball which still drops at one o'clock, six days a week.
Its main attraction, however, is of course that view. Look out for Arthur's Seat, the Salisbury Crags, Holyrood Palace, the Royal Mile, the Firth of Forth and the main shopping stretch, Princes Street. Speaking of which, if you happen to visit at Hogmanay (New Year's Eve), Calton Hill is a brilliant alternative vantage point for the street party fireworks, and free to boot!
For equally photogenic accommodation in the city, stay at the relaxing Roseate Edinburgh, a set of two newly refurbished Victorian townhouses close to Dean Village and the Water of Leith walkway. Expect four-posters, one of the widest selections of premium craft spirits in Edinburgh and decadent interiors.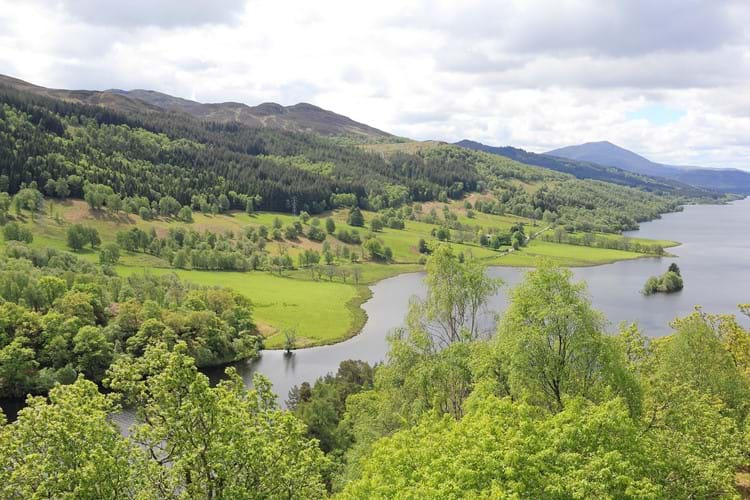 Queen's View
Just outside of Pitlochry, you'll find Queen's View, aptly named in tribute to Queen Victoria, who graced it with her presence in 1866. The outlook is so glorious it's almost painterly, taking in the snaking Loch Tummel and Schiehallion in the distance. When you're all photographed out, there are a variety of walks in the area and a visitor centre, where you can have a bite to eat.
Can't bear to tear yourself away from Perthshire? Stay at Fonab Castle Hotel & Spa, a lovingly restored baronial pile by Loch Faskally. With two restaurants and a spa to get stuck into, you'll be utterly spoiled in the most scenic of settings.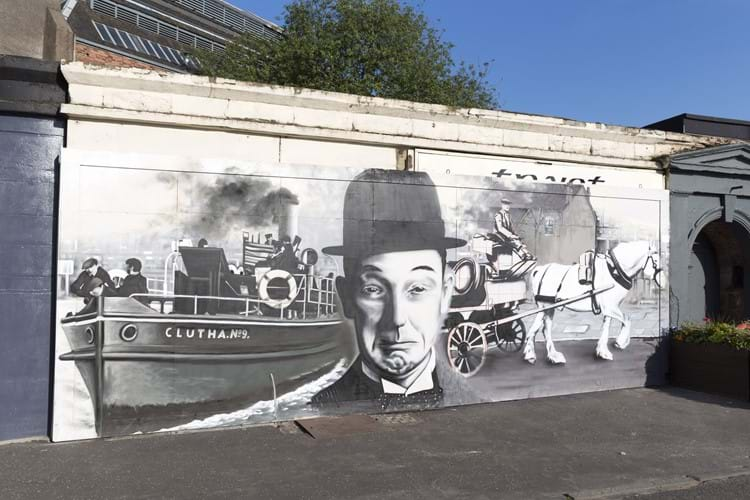 Glasgow city centre mural trail
Rather than limiting yourself to one spot, how about a whole trail of photo opportunities? Dynamic Glasgow is known for many myriad things, and awe-inspiring street art is happily one of them – perhaps unsurprisingly given its world-renowned School of Art and creative scene. You'll uncover gargantuan murals all across the city: from whimsical bubbles in Renfield Lane, to woodland creatures galivanting across the gable end wall on Ingram Street, to a swimmer coming up for air on the underside of the Kingston Bridge, there are wonders everywhere.
A day's trailing and shooting would leave anyone weary, so by the time the light is fading, it's only right you retire for the evening to Crossbasket Castle, just outside the city. For a start, one of its nine bedrooms is a four-storey tower suite dating back to the 16th century, or, if privacy's what you're longing for, there's the Gate Lodge with its own sauna, steam room and hot tub.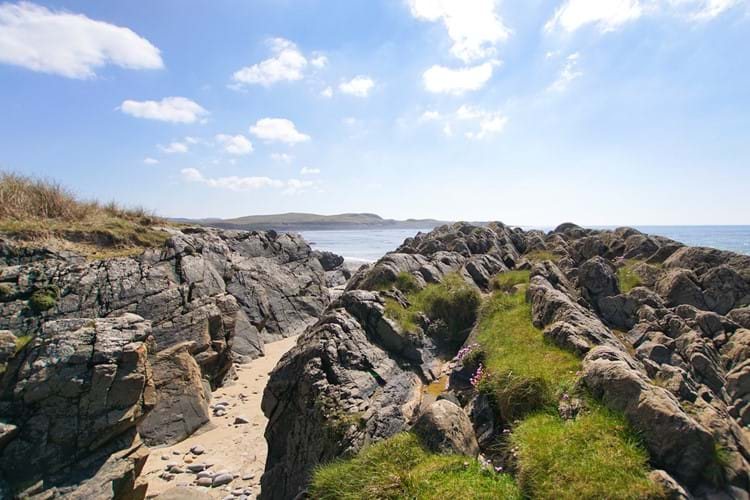 Saligo
The Isle of Islay delivers one epic photogenic location after another, but there's one that has our heart: Saligo Bay on the north west coast, near Loch Gorm. The rocks of Dun Bheolain (locally referred to as the 'opera house rocks') form the skyline to the north, and as the sun sets in the west, this hidden little beach really comes to life, bathed in a wash of fiery tones. It feels as though you're the only person on the planet on the vast sands, as you watch sea meet sky.
Falling in love with Islay is inevitable, so savour the place for longer by hunkering down for the night at The Machrie Hotel & Golf Links. Generously comprising 47 bedrooms and lodges, this is the only hotel on the island with a spa and 18-hole golf course, The Machrie Links.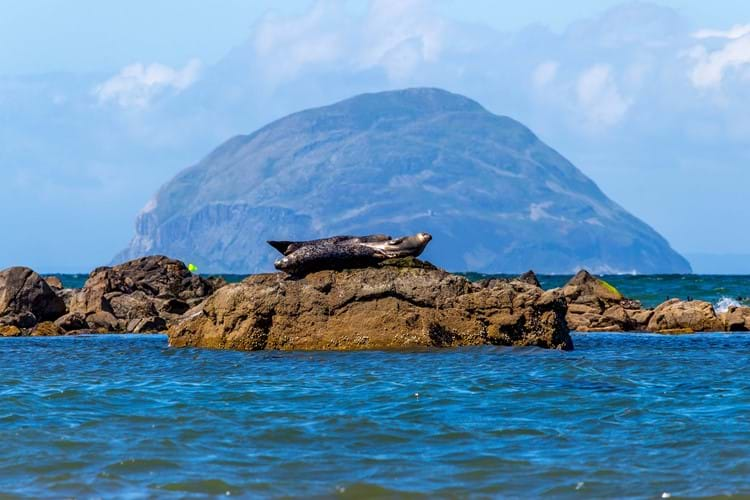 Lendalfoot Rocks
South Ayrshire's Lendalfoot is the closest mainland Scotland village to Ailsa Craig, an iconic 240-acre volcanic outcrop in the outer Firth of Clyde, and so it goes without saying that this is the village to visit if you want the best shot of this instantly recognisable monolith. A rocky coastline provides endless scope for rugged seascapes, with its numerous sea stacks lending it the nickname 'Forest of Rocks', two of which have a slightly eerie, human-like appearance.
Keen to get even closer to Ailsa Craig? Venture further south to Glenapp Castle, which operates its own Hebridean sea safari, complete with private chef and professional crew to steer you towards a string of remote islands, including Ailsa Craig. You'll be able to snap the seabirds as they soar past, or you might even decide you want a feathery friend on board: Ripley the sea eagle is an optional crew member, and has been trained to catch fish in the local waters – she's just one of birds of prey that frequent the castle through its partnership with Elite Falconry.
And the coastal views just keep on coming back on dry land, with vistas galore to look forward to as you tour the Italian gardens, throw the curtains open in the morning, or sit down for a fresh fish feast (thanks, Ripley).