Sustainability Scotland
With its breath-taking landscapes, mountains, valleys and lochs, Scotland offers the perfect playground for walks, hikes, city strolls, woodland wanders and much more.
In order to ensure that we protect Scotland for future generations to enjoy, our national tourism organisation, VisitScotland, have recently stepped up the country's commitment to responsible tourism and tackling climate change, by becoming the first national tourism organisation in the world to sign up to the Tourism Declares initiative. 
Through their activity, they are aiming to play a leading role in the development of Scotland as a globally recognised responsible destination. Sustainability is something Luxury Scotland Members also take very seriously. Here, we take a look at what some of our member hotels and partners are doing.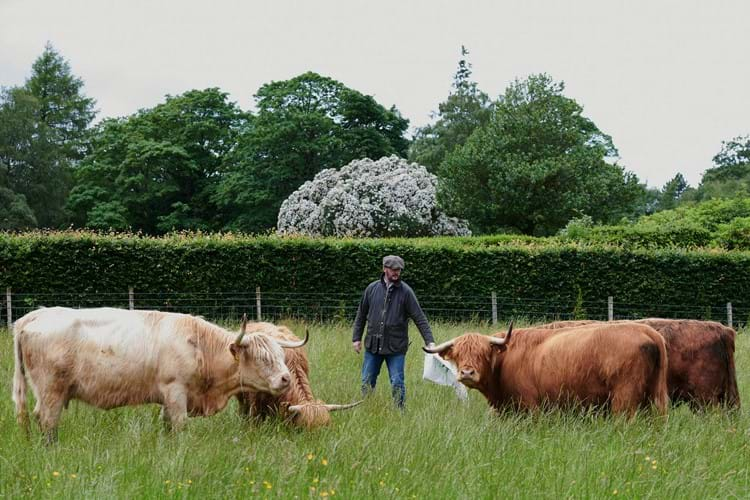 The Torridon
Located on the West coast of the Scottish Highlands,  The Torridon is set within a 58-acre estate at the head of a magnificent sea loch and at the foot of majestic munros.
Their land includes a two-acre Kitchen Garden, where produce for the hotel's 1887 restaurant is grown, and its own Torridon Farm where Highland coos and Tamworth pigs are reared.
From biomass energy to natural spring water to a parting gift of wildflower seeds for guests to plant to help the bee population, The Torridon is committed to being in harmony with nature, and with 60% of its produce nurtured or grown in The Torridon Farm and Kitchen Garden, they strive to be as self-sufficient as possible.
In addition to extra insulation in the roof and energy-saving LED bulbs to reduce energy usage, the resort runs on biomass energy that is created onsite from local woodchip and timber, and pure water is extracted from a bore hole on the estate.
Their sustainability efforts, led by The Torridon Green Team, have been recognised by the Carbon Trust and the Green Tourism Business Scheme and they support the Wester Ross UNESCO Biosphere, an organisation that promotes and celebrates how people and nature connect to inspire a positive future.
Glenapp Castle
This magnificent five red-star hotel in Ayrshire sits in the transitional area of the Galloway and South Ayrshire biosphere reserve. Biospheres are places with world-class environments that are designated as learning sites for sustainable development where communities collaborate to live in harmony with their environment.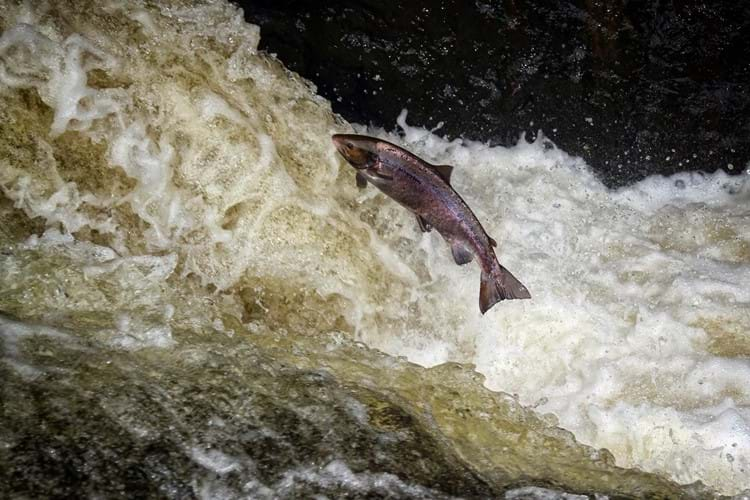 The core of the biosphere lies just to the east around the Cairnsmore of Fleet National Nature Reserve. A beautiful wilderness which feeds many of the rivers flowing west to the sea such as the River Stinchar: a famous salmon river flowing past the Glenapp estate. For cyclists, walkers, and naturalists the biosphere offers an unrivalled opportunity to see the Scottish countryside at its most unspoilt.
Within the biosphere lies the Galloway Forest Park, itself designated as one of only six dark sky parks in the western hemisphere. Glenapp can arrange for an astronomer to provide expert identification of the night sky from the castle.
Kinloch Lodge
Wildlife is one of Skye's biggest draws. With over 400 miles of beautiful and unspoiled coastline, it is home to diverse and healthy populations of puffins, eagles, porpoise, dolphin, minke whales, seals and of course, the ever-popular and elusive otter.
While hotel guests are sometimes lucky enough to see otters pottering around the shores of Loch na Dal, Kinloch has teamed up  with the International Otter Survival Fund to offer a two-night break that gives guests the greatest chance of seeing these native animals.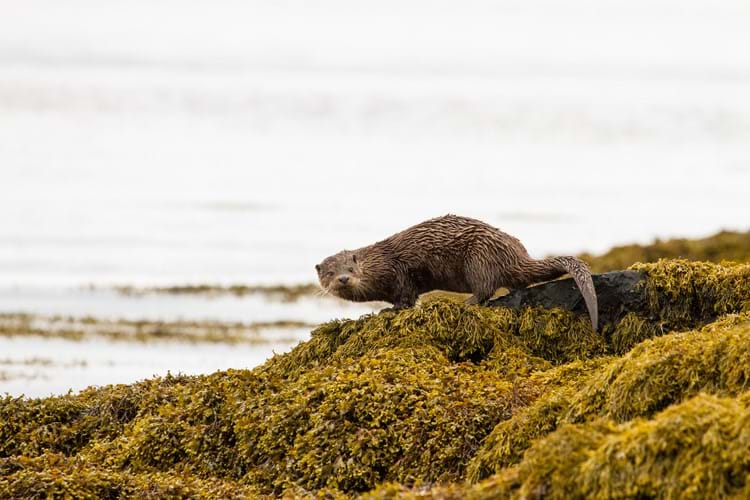 Otter experts Grace Yoxon, Helen Stephenson or Ben Yoxon - who all have more than 25 years' experience of studying and watching otters on the Isle of Skye – will lead a full day immersed in nature and breathtaking scenery. While nature isn't an on-demand service, the main objective is to spot otters, as well as meet some of Skye's other wonderful wildlife. Even if the otters remain out of sight, you'll learn about them, including how to spot the signs that they're nearby and track them in the wild without disturbing them
Glenkinchie Distillery
Sustainability is at the very heart of Glenkinchie, who have received a Gold Award for Green Tourism, the top certification available.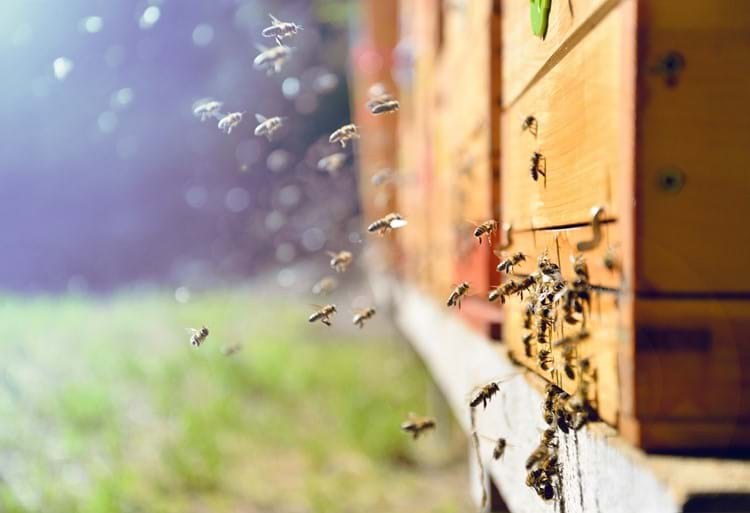 The Glenkinchie team have also been working on a nature sustainability strategy to encourage pollination and protect wildlife in the local area. This includes the installation of beehives, bat houses, bug boxes, and plantings to attract, feed, and shelter insect pollinators, birds, and other native creatures.
Dunnet Bay Distillers
This award-winning distillery has recently introduced a recycling scheme for their Rock Rose Gin, with fully recyclable refill pouches. These pouches allow customers to refill their iconic Rock Rose gin collectable ceramic bottle. They are the first gin available in fully recyclable pouches that can be returned to the distillery freepost via Royal Mail.