Top golf resorts, Hebridean cruises and butterfly jewellery
Summertime is always a busy one in Scotland, with the prospect of festivals, fun outdoors and (hopefully!) sun beginning to brighten up our days. As we say so long to early spring, the world is your oyster. Fancy a game of golf? You're in luck: three Luxury Scotland resorts have been ranked within the top 100 in Great Britain and Ireland. What about a Hebridean cruise? The Hebridean Princess has just released its eagerly anticipated 2024 Cruise Diary. Elsewhere, there's a new drop from Sheila Fleet Jewellery, a successful recycling scheme, and the Royal Edinburgh Military Tattoo's line-up to get up to speed with. A catch-up is in order.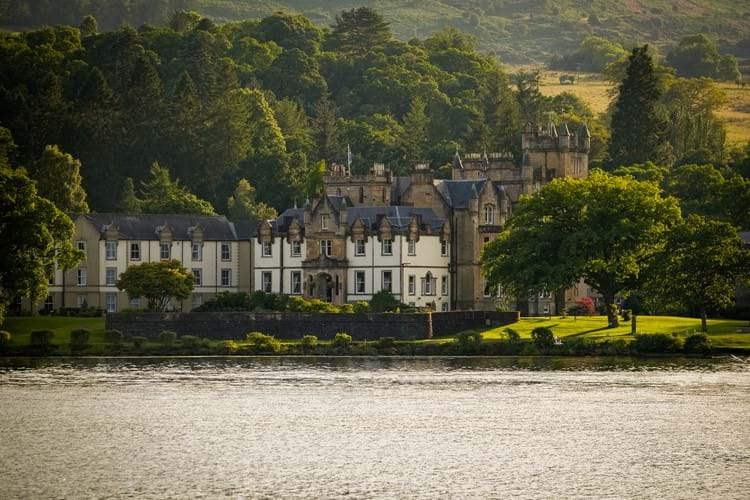 The fairways of them all
Let's have a round of applause for not one but three Luxury Scotland properties, which have all been ranked highly within the Top 100 Golf Resorts in Great Britain and Ireland by the National Club Golfer Magazine.
Cameron House Hotel was placed 15th, with the judges describing it as, '27 holes of scenic golf, epic landscapes, a fairy-tale mansion, excellent dining and fantastic facilities.'
Meanwhile, The Machrie Hotel & Golf Links came in at 19th place, the judges summing up the resort as, 'a modern hotel, with a links course that is world-renowned and an exceptionally warm welcome.'
Finally, Murrayshall Country Estate was ranked 34th for its '27 holes of spectacular parkland golf and elegant and sophisticated accommodation.'
Not a bogey in sight!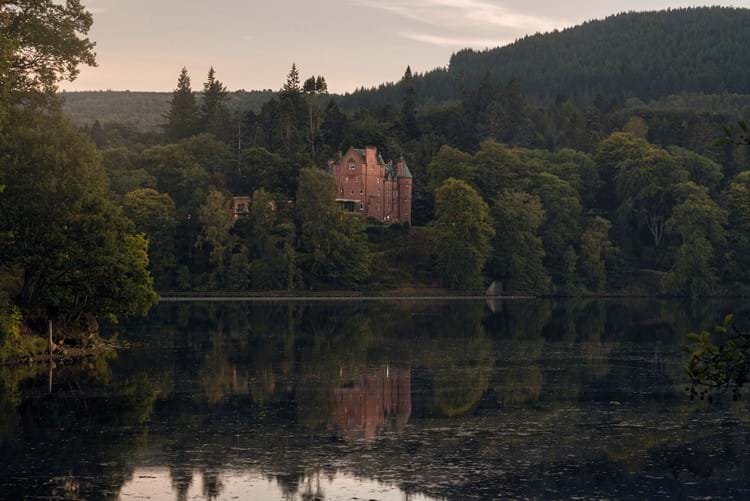 Cool, calm and collecting admirers
Get the prosecco on ice for Luxury Scotland members Fonab Castle Hotel & Spa and The Isle of Eriska Hotel Spa and Island, both of which have been featured in Conde Nast Traveller's latest wellness round-up, The best spas in Scotland for 2023. Isle of Eriska Hotel's spa was lauded for its 'fresh and modern' feel, while Fonab Castle Hotel's spa struck the magazine for capturing, 'a sense of the wild nature found just steps from the doorway.'
The recognition is well deserved, with each respectively working hard to build an outstanding treatment menu and a thoroughly therapeutic setting. Hot stone massage anyone?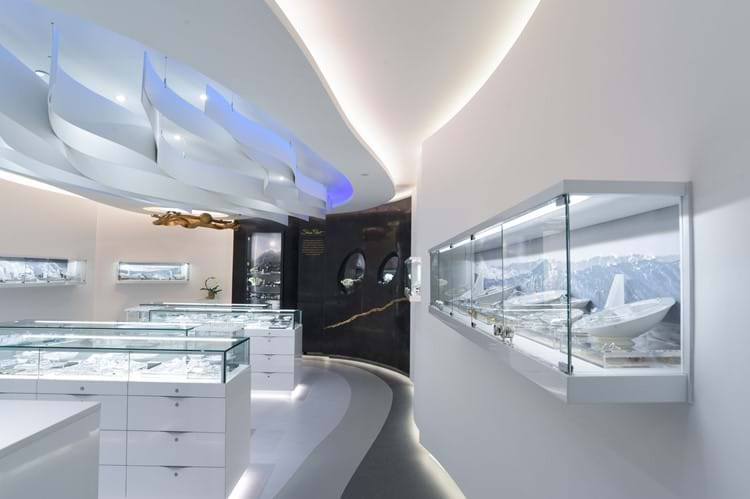 Winging it
Sheila Fleet Jewellery has just unveiled two stunning new additions to its Butterfly collection – Common Blue and Red Admiral. These intricate designs are mesmerising in their rich detail, with carvings and engravings complementing Sheila's signature vivid enamel, and come in a range of sizes and styles, from a dainty pendant to a statement cocktail ring.
What a flight of fancy.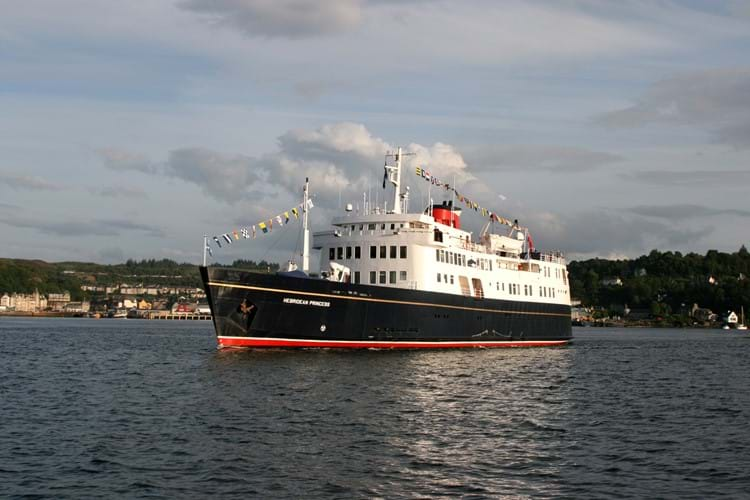 Ship shape
Hoist the sails: The Hebridean Princess has launched its 2024 Cruise Diary! Hosting a maximum of 48 guests and covering the spectacular islands of Orkney, Shetland, St Kilda and Oban, and many more destinations besides, this is one voyage you don't want to miss. Get planning next year's cruising adventure around Scotland with this newly released calendar.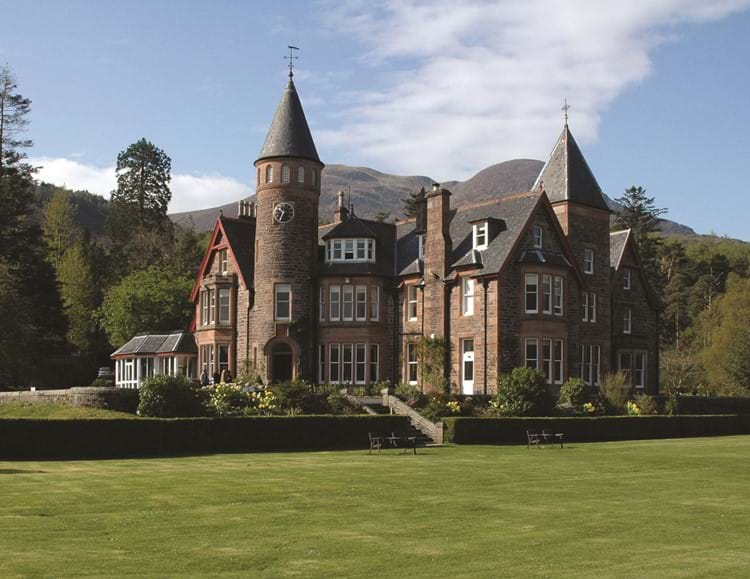 From the ground up
With an acute awareness of the fragility of our climate and environment, the hospitality industry is determined to turn the tide and develop as many sustainable practices as possible. Two years after installing Tidy Planet's Rocket Composter, The Torridon has remarkably recycled around two tons of food waste. The resulting compost has been used in the resort's two-acre kitchen garden to grow produce for its own restaurant. Now that's living off the land.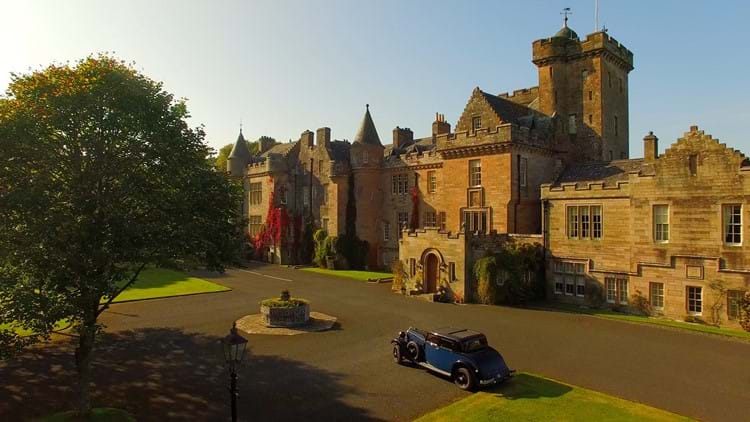 Fingers crossed
Best of luck to Glenapp Castle, which has been shortlisted for 'Independent Hotel of the Year' in the 2023 Catey Awards. With one already award-winning restaurant, plus the addition of new informal eatery, Azalea, exceptional period features and a rich history dating back to 1870, we'd say this Ayrshire icon stands a good chance of taking the crown. It's a patient wait until 4th July, when all will be revealed.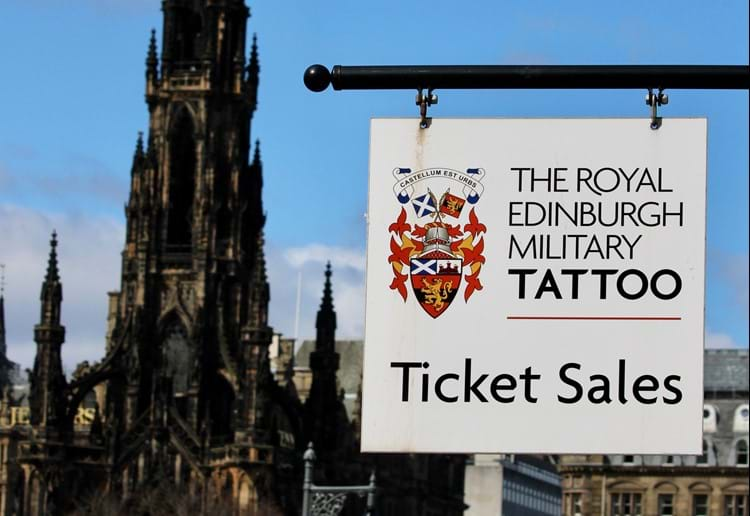 March to the beat of a different drum
The Royal Edinburgh Military Tattoo has posted the full line-up for its 2023 show, which runs from 4th to 26th August. This year's theme? 'Stories.' With performers from Norway, Switzerland, Trinidad and Tobago, not to mention the British Massed Military Pipes & Drums, tickets are understandably selling fast, so don't forget to book soon!