Planes, trains and restaurant re-openings
Ever-bustling, there's always plenty of news to fill you in on in Scotland. This season, you're spoiled for choice of what to see and do for the next few months, from May's local festivals, to the Belmond Royal Scotsman's luxe new suites, to Glenapp Castle's restaurant seasonal re-opening. Plus, congratulations are in order for two of Luxury Scotland's star hoteliers, an environmentally friendly distiller and a jeweller, and there are now even easier ways to get here. Let's have a catch-up.
Life of the party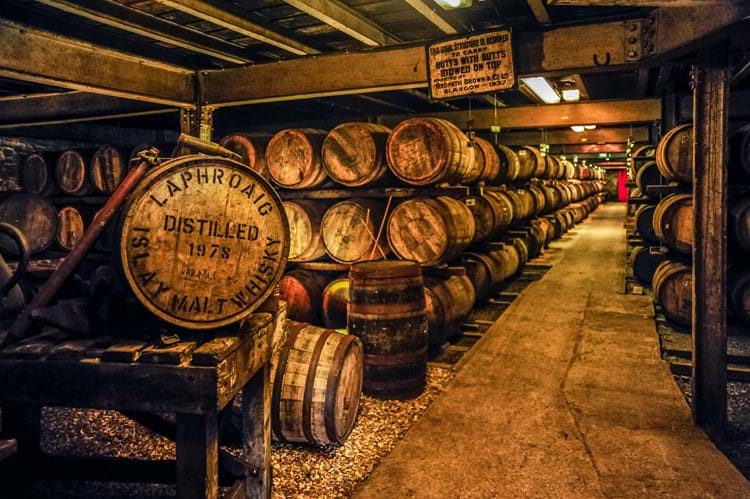 Think 'festival' and you're likely instantly transported to a muddy field, sea of wellies and cluster of stages. But, for the country that brought you the Fringe, the world's largest performance arts festival, celebrating is what Scotland has down to a fine art, whether that's heralding books, beaches or food. Don't miss spring's smaller – but no less mighty – festivals:

Fèis Ìle: 26th May-3rd June 2023
There's a saying on Islay, 'Come for the whisky, return for the island'. Well, we'd make a slight alteration – come for the festival, Fèis Ìle, and stay for everything else the island has to offer. Whether it's the whisky or the festival atmosphere that draws you here, you're bound to be mesmerised by the combination of tastings, tours, beaches, walks, ceilidhs, sunsets and sunrises.
The festival covers nine days of music, song, dancing, chatting, meeting friends old and new and perhaps having a wee dram of Islay whisky along the way! Stay locally at the Machrie Hotel & Golf Links, with its world class 18-hole golf course and indulgent spa to ease any aching festival feet.

Dumfries & Galloway Arts Festival: 20th-28th May 2023

Supporting people in some of the region's most rural areas to access world class performances, the Dumfries & Galloway Arts Festival actively invests in its artists, bringing the best talent to the local community and engaging people of all ages. This year, the festival runs from 20-28th May with a bumper line-up of live performances and experiences, a captivating mix of well-known national companies and both up-and-coming and established local artists – an exciting opportunity to discover a fresh array of performers in the magical place where famed Scottish novelist and playwright JM Barrie was inspired to write Peter Pan. And after the festivities? Head back to Knockinaam Lodge, a former shooting lodge nestled in a private cove, with a fascinating history and views of the Irish Sea to write home about.
Girl power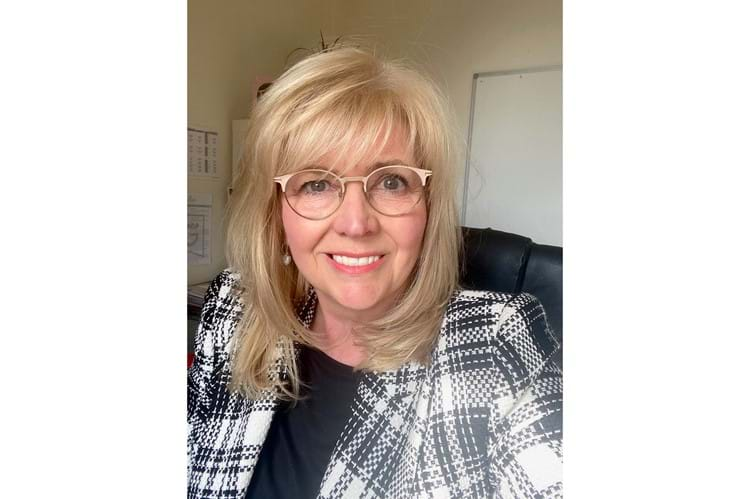 Jill Chalmers

Rohaise Rose-Bristow pictured with her husband and co-owner, Dan Rose-Bristow

Influential monthly business magazine Boutique Hotelier has named its top 49 female hoteliers in hospitality and there are some familiar faces on the list – huge congratulations to Jill Chalmers, Glenapp Castle's managing director, and Rohaise Rose-Bristow, co-owner of The Torridon, both treasured Luxury Scotland venues. Praising Chalmers for her expert repositioning of the castle, her launch of the Hebridean Sea Safari experience and the opening of the Endeavour Penthouse, and Rose-Bristow's nurturing of young hospitality talent, with personalised training and a special focus on mental health, Boutique Hotelier champions their extraordinary work ethic and passion for the industry. We can't wait to see what they do next.
It's not easy being green
Three cheers for our business partner, Dunnet Bay Distillers, who won Green Hero of the Year at the Highland Heroes 2023 Awards. The craft spirits brand is admirably committed to the environment, and this hyper-focus has led to the creation of its fully recyclable, lightweight refill pouches. It's a clever, sustainable recycling scheme that allows customers to easily top their Rock Rose Gin back up and reuse their classic, collectable ceramic bottle. It significantly reduces the energy spent shipping the gin, with the pouches weighing a fraction of the bottles.
Come fly with me
It's all very well singing the virtues of a trip to Scotland, but what if you can't get here in the first place? Thankfully, this is a highly connected country, and now even easier to reach with a few new air routes in the works.
United Airlines has added an additional service to its New York-Edinburgh route, with the service operating twice a day during peak summer season from 26th May to 28th October 2023. This will be in addition to its other summer routes from Chicago and Washington DC into Edinburgh.
Air Canada has also extended its Toronto to Edinburgh service, which kicks off on 2nd June. It will operate daily during peak season and carry on into the winter season, with three flights per week until 8th January 2024.
The suite life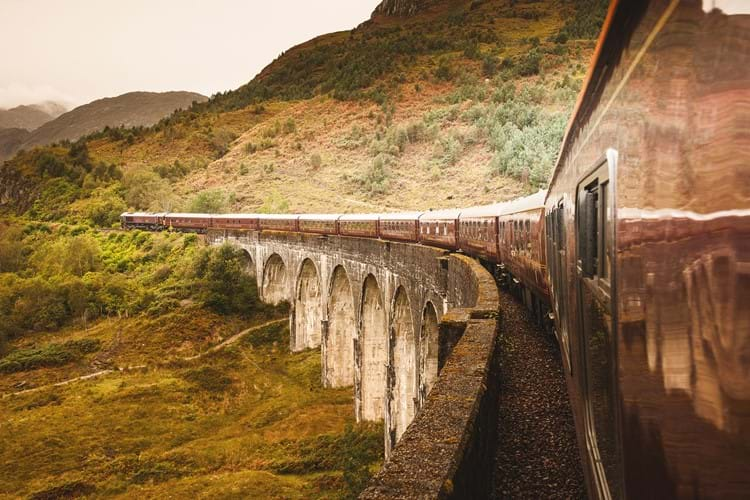 As if cruising through the Scottish landscape aboard a vintage-style train wasn't already extravagant enough, Belmond has announced the launch of two new Royal Scotsman Grand Suites. Set to be introduced from May 2024, the suites will offer a new standard of opulence, with ensuite bathrooms, a double bedroom and a separate living area, evoking the look and feel of a luxury country house and taking the train's accommodation categories up to four: Grand Suites, Double, Twin and Single cabins. We're moving in.
Be our guest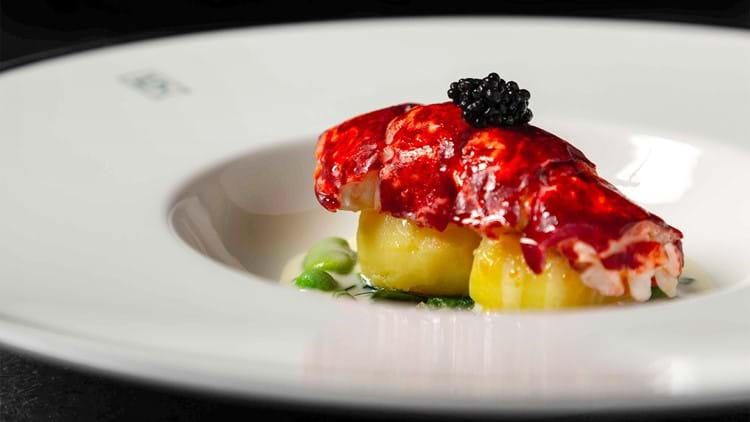 Glenapp Castle's Azalea Restaurant re-opened for the season on 5th April. Based in the adjoining Victorian glasshouse and original bothy of the castle, this light and airy eatery, serving up fresh, five-star cuisine, offers guests the choice of dining overlooking the surrounding gardens or picturesque Azalea Pond. The team is thrilled to welcome you back for scrumptious Sunday lunch, afternoon tea and coffee and cakes within the blossoming grounds of the estate.
Happy returns to Sheila Fleet Jewellery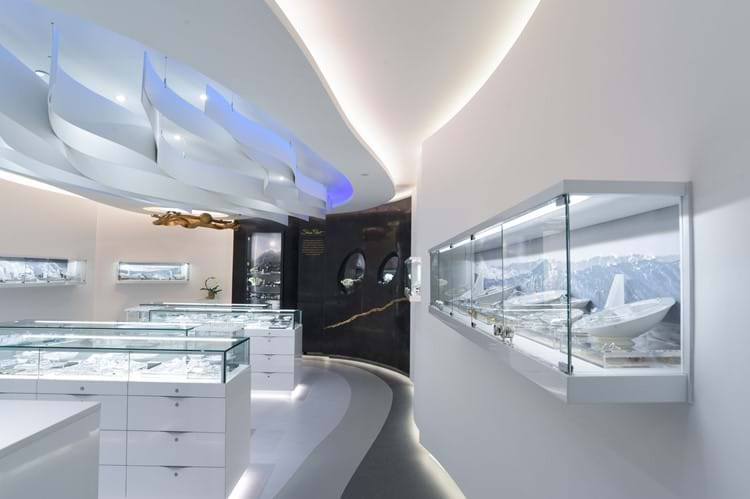 Sheila Fleet Jewellery is celebrating the anniversary of two of its main retail locations. First, the launch of the Kirk Gallery and café on Orkney five years ago, then, exactly one year later, the opening of another bespoke gallery space in Glasgow's pretty Princes Square. With shops also located in Edinburgh and St Andrews, don't miss the opportunity to pop in and browse Sheila Fleet's artful collections when you're travelling around Scotland, or purchase her pieces online.
All information correct at time of publication.