A plush new addition to Glenapp Castle
It's been a busy year for Glenapp Castle Managing Director Jill Chalmers, who has been overseeing the creation of one of Scotland's most luxurious castle penthouse apartments, ever. A multi-million pound project that has been more than two years in the making, The Endeavour Apartments is finally opening its rather swish doors in May this year. Luxury Scotland caught up with Jill to ask about all things Endeavour as well as her five star role. 
Why did you decided to embark on this capital project?
We embarked on this project of The Endeavour Apartment as we had almost 4000 of square feet of unused space across the whole top floor of the castle which was the previous owner's family home. The additional 25 per cent hotel space makes the economic viability of Glenapp come to life as the pre-existing overheads were high, but the relative operational costs of the apartment were much lower. We also felt that the market for very high-end accommodation would remain robust.
What was the inspiration for the design?
The design inspiration draws on the nautical past of the building, with owners such as the Inchcape family;  Lord Inchcape being the former chairman of P&O Ferries, and also from the Scottish baronial period with some significant contemporary inclusions.
What benefits will the guests enjoy?
In additional to the fine food and fabulous wine that one expects from a five star Relais and Chateaux hotel, guests will enjoy using The Endeavour as their home-from-home private apartment yet situated within a Scottish Castle. Views from every single window are simply breath-taking, they will see the iconic Ailsa Craig, the Isle of Arran, the Mull of Kintyre and on a clear day Ireland as well as views over the surrounding woodlands and local estates. Private access elevator offers them the seclusion and privacy that they may require, self-containment in a post Covid world is proving popular. Guests can also enjoy access to their own personal Wi-Fi and concierge can arrange all their activities and experiences from Glenapp's extensive offering of 65+ activities on and around the estate.
How can I stay there?
The Endeavour is bookable now, contact us on +44 (0) 1465 831212, or email info@glenappcastle.com.  It will open on the 17th May when Glenapp Castle re-opens after our 4th lockdown and we are super excited about that!
And now.. a bit more about you!
How did you get into the hospitality industry?
Many years ago, there was a TV soap called Crossroads (I'm showing my age now!) I watched that and thought being a hotel receptionist would be a nice job. I got that job, and loved hotels from day one… The rest is history.
What do you enjoy most about your role?
I have always thrived on working within a fast-paced environment where you can make a positive difference to someone's holiday or hotel stay. I love developing the team and being able to play a part in helping them go from where they are to where they want to be. And travelling – we are lucky in this industry that our job can take us all over the world – pre Covid I used to moan about travelling and busy airports, I won't be doing that again! 
Who has been the biggest influence on your career?
In the very early days of my career,  I attended a training course run by Derek Taylor. I loved his no-nonsense approach to hotels, both operationally and from a sales & marketing viewpoint. I still think much of what he taught is still valid today. In recent years I have worked closely with Peter Lederer and enjoyed watching and learning from his calm and focused approach.
How many people work at the property?
At the moment around 55, which will increase by around a further 20 per cent as we go into the busy summer season ahead of us.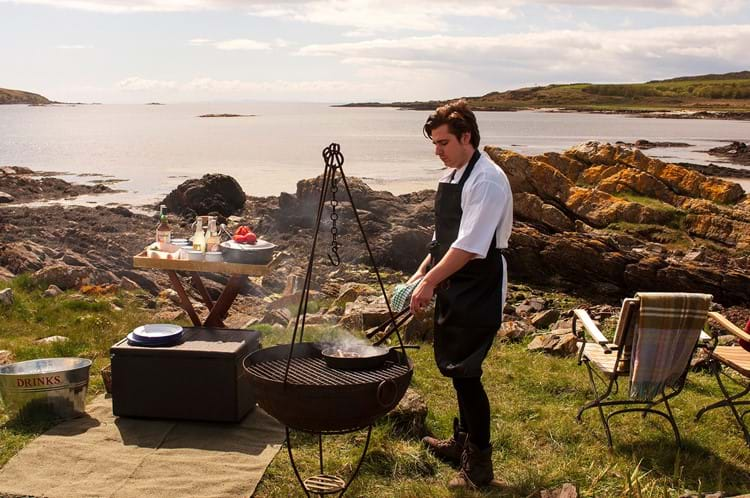 What makes your property so unique?
Goodness, so many things. Its location – a true destination property. Our team who continually deliver the true art of hospitality, the blue-sky vision of our owner, the Hebridean Sea Safari (one of his many brainwaves), the new Endeavour Apartment – unique in Scotland, our 65+ experiences many with really local artisan suppliers which gives us activities which guests wouldn't be able to find, all with a real sense of place. And of course, our fantastic food and wine cellar – we've got a new Executive Chef starting with us next month also – so perhaps Michelin is something for us down the line also! 
What do you most enjoy about working in Scotland?
I work at Glenapp but live in Edinburgh, so I have the best of both worlds, working in the countryside and living in the city. What more could you ask for!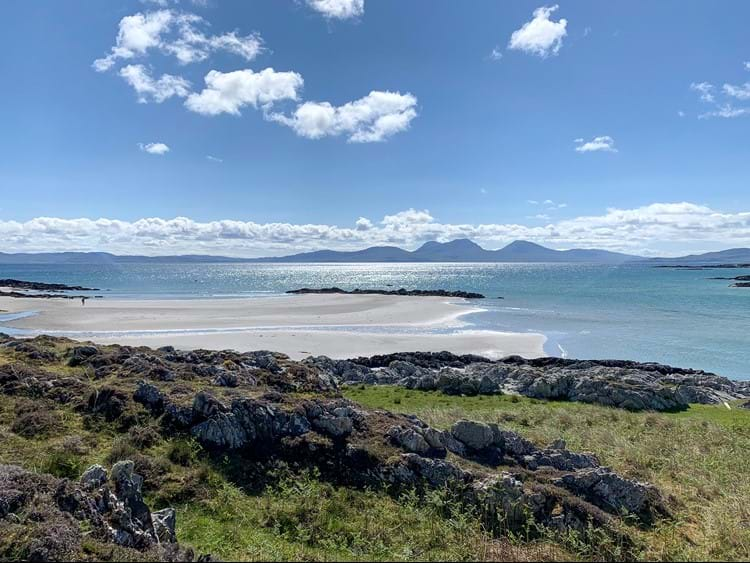 Tell us some fun facts about the property or local area that many people don't know.
Elsie McKay, daughter of the 1st Earl of Inchape (for whom Glenapp was built) was determined to be the first woman to fly the Atlantic in a Stinson Detroiter (small plane!) which she called The Endeavour! At 0835 hours on 13th March 1928, The Endeavour took off from Lincolnshire but sadly never reached America. The ghost of Elsie lingers on at Glenapp Castle. Also, two of our Master Suites, one each for Lord and Lady Inchape have an interconnecting stairway between the rooms, for evening visits, which were not visible to the servants! Finally, Churchill and Eisenhower are reported to have planned part of the D-day landings at Glenapp Castle during WW2.
What are your plans and hopes for 2021/2022?
Our hopes for Glenapp, and indeed, all hotels and hospitality businesses up and down the country is that the years ahead are successful and safe for everyone - and no more lockdowns!
What does a typical day look like for you?
A 'typical' day doesn't really exist as living between Glenapp and Edinburgh offers a different rhythm of life. Generally, I roll out of bed, onto my yoga mat for a quick yoga session, then grab a quick plate of Chef's fabulous porridge. I'm at my desk for around 7.30am then have various meetings with guests, agents, staff or owners. Sometimes I'm firefighting, sometimes strategically planning. When at Glenapp I get back to my room around 7pm ish for a quick freshen up before either dinner in my room for some downtime, or dinner in the Castle with guests, a colleague or customers. When I'm in Edinburgh I follow a similar routine, but hubby's cooking doesn't quite match the standard of Glenapp's chefs!