Meet the woman at the top
Luxury Scotland caught up with Helen McBride, the General Manager of The Old Course Hotel, Golf Resort & Spa in St Andrews. After nearly three decades of working in the hospitality industry, McBride says she is still inspired by the people around her - both the guests and her top team.
How did you get into the hospitality industry?
It was all about the people! I like seeing people enjoy themselves and I like good food and wine, so a restaurant was a natural place to do that. I started my career in restaurants in Bath and loved it so much I moved to London to work for Conran Restaurants, where I climbed the ranks and opened several of Terence Conran's renowned properties including Mezzo and the Great Eastern Hotel. I then had the opportunity to work with Schrager Hotels before I embarked on my international career with Rosewood Hotels and Virgin Limited Edition in the Caribbean.
What do you enjoy most about your role?
Definitely the people. They make it fun. I enjoy working in a busy environment, with my team around me and the fast-moving pace of hospitality. I'm good at thinking on my feet!
How many people work at the property?
On average at the resort we employ 300 people, we have the core team who work hard all year and then a large casual team joins us in the summer, many returning year after year. I believe in developing our talent and promoting from within where possible and we have personal development plans for all associates.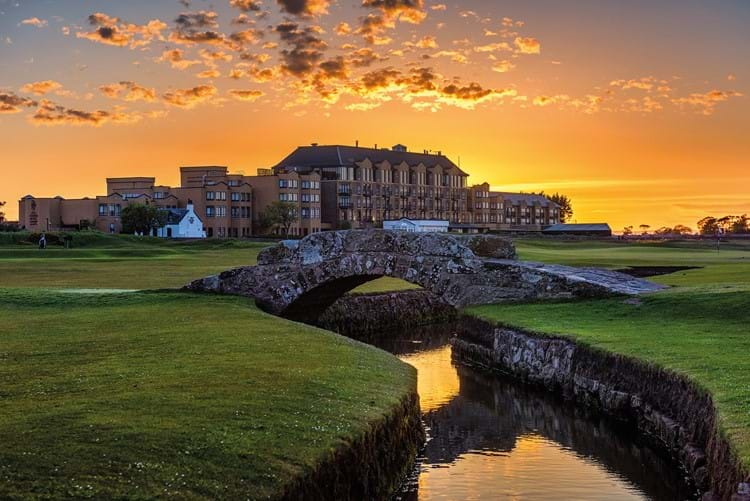 Tell me what makes your property so unique?
What makes our hotel so unique is its location and size, although the warmth of the Scottish hospitality that we provide ensures you do not realise that you are in such a large hotel. No other hotel has the stunning views of the most famous golf course in the world and West Sands beach, and we are able to offer such a wide variety of dining options and activities. We are also within walking distance of one of the most beautiful and historic towns in the world and this year our marketing team will focus not only on golf but also on the huge amount that there is to do in the resort and in St Andrews and the surrounding area.
What do you enjoy most about working in Scotland?
The genuine warm Scottish hospitality and the beautiful countryside – not to mention the beaches and ocean. On a personal level I love cooking and entertaining and the availability of fresh, local ingredients on our doorstep makes that great fun. My family and I really enjoy the freedom of living somewhere with so much space and places to walk and run (very important with two boys!) One of our favourite places is the East Sands beach in St Andrews.
Tell me some fun facts about the property/local area that many people don't know.
The hotel roof is made of recycled car tyres! Hamilton Grand (our apartment building) was built on the site of the Union Parlour, the first golfers' club anywhere in the world, and described as having the best view in golf. It started out as the Grand Hotel more than 100 years ago, hosting guests including Edward VIII, Rudyard Kipling and Bing Crosby. It was also the first building in Scotland both to have a lift, and hot and cold running water in each bedroom.
The Jigger Inn is the oldest part of the hotel and was originally built as the station master's lodge around 1850. The Jigger Inn became part of the Old Course Hotel in 1974 when it became a pub, though structurally nothing has changed since its construction as the Inn is a listed building.
What are your plans and hopes for 2021/2022?
To successfully launch our new event space, glass fronted 4th floor restaurant and 31 new Old Course facing bedrooms and to return to some sort of normality. I cannot wait to see those golf clubs back in the lobby and hear the laughter and fun as you pass a restaurant. 2020 was really tough and now we are firmly focused on our recovery, our people and of course, The Open Championship in 2022.
What does a typical day look like for you?
There is no escaping the meetings and I spend time on calls with our owners, especially since they haven't been able to visit recently, however I like to spend as much time as I can out on the floor with my team and checking in with our guests as they enjoy the resort.
The Old Course Hotel, Golf Resort & Spa was recently voted Scotland's AA Hotel of the Year. Visit the hotel website here.