Fonab Hotel & Spa gets a lockdown makeover
Back in March 2020 when 'lockdown' became part of everyday language, the team at Fonab decided to get busy. Looking ahead, Fonab's owners and the General Manager (GM), Niall Thompson, pinpointed a number of projects that would enhance a stay at the hotel. And better still, with the hotel closed, all the hard work could be done without causing any inconvenience to guests. Now, almost a year on, the hotel is even better than before, and ready to fling open its doors as soon as it can.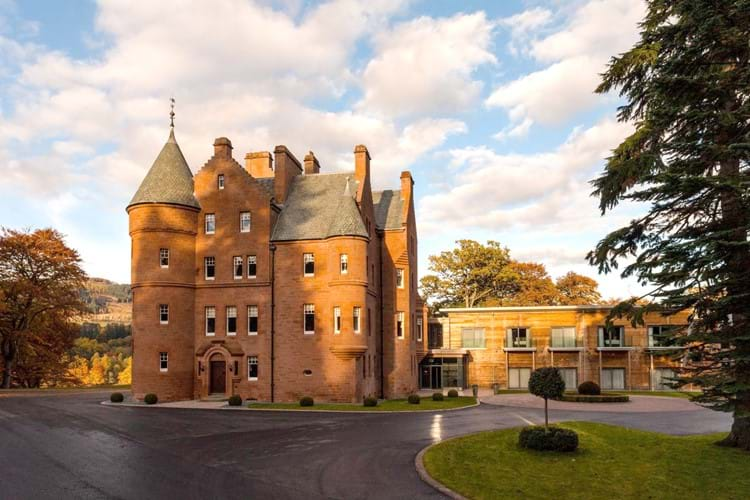 The extensive renovations include:
A brand new 24 metre balcony in the lounge area for guests to enjoy the views overlooking Loch Faskally.
A complete redesign of the Brasserie and Lounge. The Brasserie features include a double level area, with new booths and extended views over the Loch.
Developing the spa with the addition of an outdoor hydro pool and training spa pool. Further enhancements include a gym, seaweed baths and additional treatment rooms.
Speaking about the exciting new developments, Fonab's GM, Mr Thompson said they couldn't wait to welcome guests again.
"We've made the best of the situation and used this time to make Fonab even better. Ours is mainly a leisure market, where people come to meet up with friends and family and spend time with loved ones. They come to relax and unwind and enjoy good company and great food.
"We know that the improvements are going to be well received and we can't wait to welcome guests back through our doors again."
He added: "We are already taking bookings and there is a huge amount of positivity around."
Visit Fonab Castle Hotel & Spa here.