Scotland's Best Outdoor Private Hot Tubs
By Renata Fernandes
Everywhere you go in Scotland you come across truly breathtaking scenery. From the Scottish Borders all the way to the Hebrides, there is a different landscape and background for every taste and every picture.
Anyone travelling around Scotland and staying at Luxury Scotland Hotels has the chance to enjoy the country's natural beauty not only from the car, train or during walks but also from a hot tub. A number of Luxury Scotland Hotels offer outdoor jacuzzis and private hot tubs. The experience is sublime. Soak in while drinking a glass of your favourite wine, champagne or simply listen to music while admiring the scenery and all the beauty that surrounds you.
Below you will find some of the hotels where you can enjoy this experience. Three different and exquisite experiences in different parts of the country.
Rocpool Reserve Hotel, Inverness
Rocpool Hotel offers two bedrooms with private outdoor jacuzzis. From one, you have magnificent views over the city of Inverness and beyond, from the other you enjoy the privacy of a hot tub in your very own secluded terrace. The experience is wonderful especially for couples.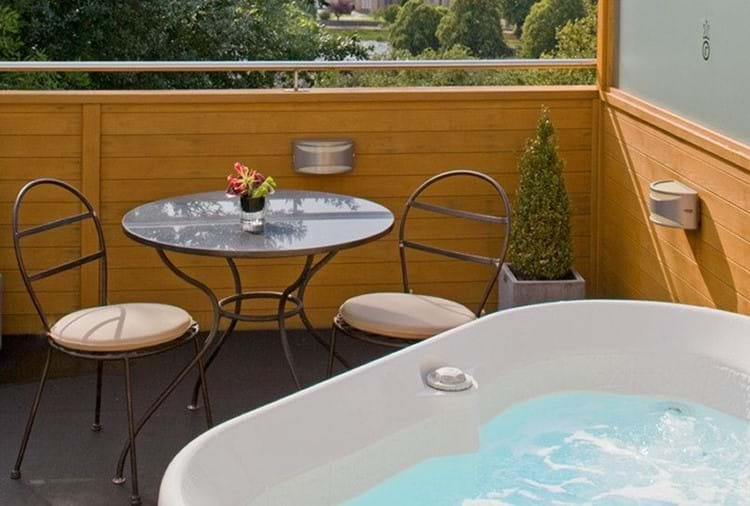 Anyone visiting Scotland will have been told at some point that Glencoe is one of the most beautiful areas in the Highlands and we couldn't stress more how true this is. To make your visit even more unforgettable, suites 1 and 2 have private outdoor jacuzzis overlooking the wilderness. Both rooms are spectacular. Remember to take your swimming costume.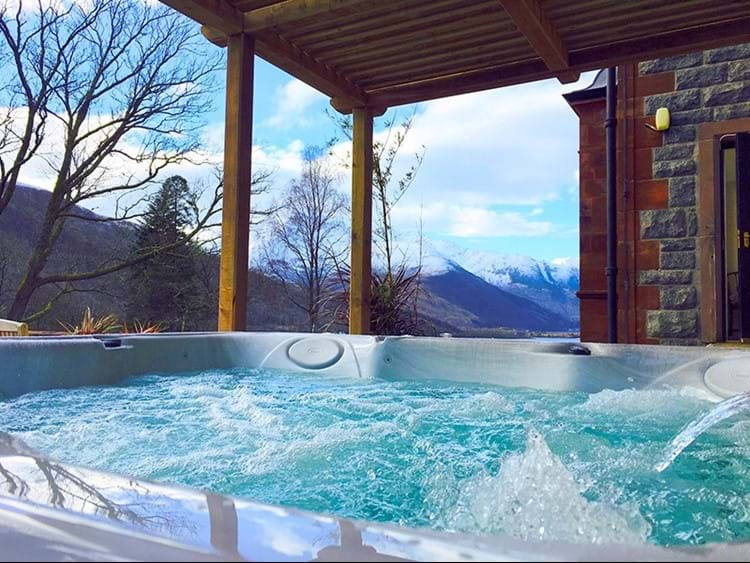 The Old Course Hotel & Spa, St Andrews
Yet another stunning location and experience, enjoy your very own outdoor hot tub overlooking Scotland's oldest and most famous golf course. Huge skies above you and not a lot of wind due to the protection around the hot tub. A lovely must-have experience especially after a long day playing golf.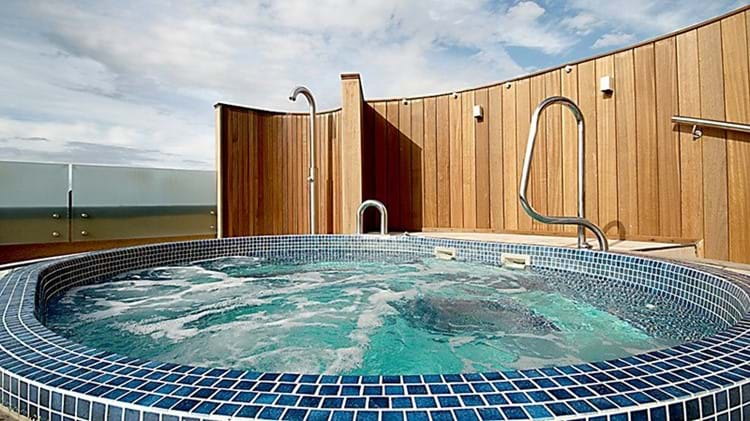 This article was written for Luxury Scotland a wee while ago now so some details, names, contact numbers, pricing even, may have been updated.

Just to be on the safe side, if you are thinking of booking a hotel or visiting some of beautiful places mentioned, please just double check you have the most up-to-date information.