An Interview With Stuart Smith
An ideal Highland hideaway to restore and recharge
To complement our Ultimate Guide to Scottish Whisky Tours, we spoke to the Brand Home Manager of The Glenmorangie Company, Stuart Smith, to hear a little more about the iconic whisky brand.
But beyond the bottle, Glenmorangie also own Glenmorangie House, a nine bedroom country home where guests can hideaway to restore and recharge.
Here, Stuart tells us more about Glenmorangie House's ethos and shares his top tips for what to see and do in the Scottish Highlands. And, as you can imagine, whisky features highly on the list!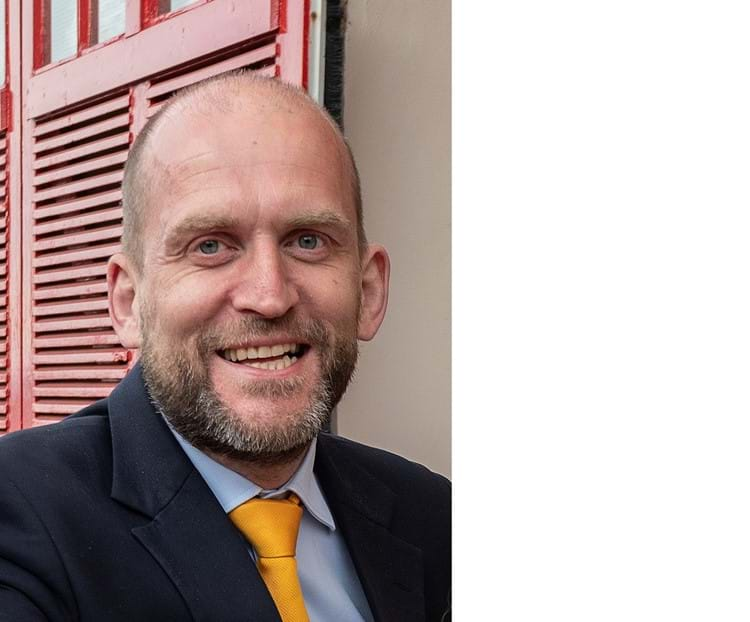 Tell us about the history of Glenmorangie House, and how a stay here differs from a traditional hotel stay?
Overlooking the unspoilt shores of the Moray Firth and nestled amongst the ruins of an old castle, Glenmorangie's Highland home is both luxurious and intimate. The 17th century house was purchased by Glenmorangie over 30 years ago.
Nestled amongst the rolling barley fields of Easter Ross (from which we make our Signet whisky), what began as a company hospitality retreat soon transformed into an hotel that offers the perfect setting for those looking to relax and unwind. There are numerous areas to explore: Discover the six walled gardens at the House and search for the hidden church; stroll down the tree lined avenue to discover the Moray Firth coastline; or walk towards the nearby Seaboard villages to marvel at the recreation of the 8th century Pictish Hilton of Cadboll stone and learn how it inspired the Glenmorangie logo.
We've retained the feeling of a 'retreat' in many ways too: On arrival, it is not a formal check in process but a talk on the history of the House and what you can discover; for the bedrooms, keys and televisions are only provided if required, not automatically; and at night, all the guests come together for Cocktails and Dinner, forging new friendships. So we offer everything you would expect from a 5-star hotel, but with the warmth and personality of a country house.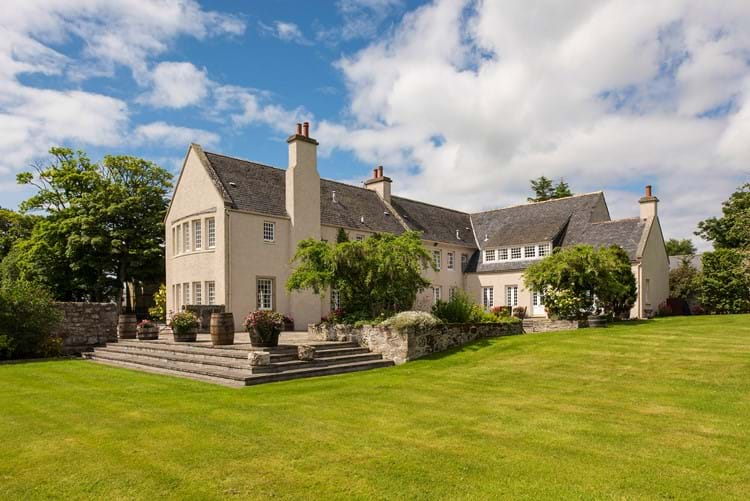 What does the role of Brand Home Manager entail? What does a typical day look like?
My responsibilities cover the three 'brand' homes for The Glenmorangie Company – Glenmorangie House, Glenmorangie Distillery Visitor Centre and Ardbeg Distillery Visitor Centre over on Islay which is also part of our company. Alongside the commercial aspects of the role, a key part of the role is to ensure that we are creating the right experiences for our visitors at all three sites. I would say my day is normally split into three.
A third of the day will be spent on ensuring that the three business are all operating efficiently and effectively on a day to day basis. The second third is focused on project management - looking at development plans of the three brand homes and how we can take them to the next level. The final third is probably the most enjoyable – business outreach. This can range from working with tour operators and travel agents on their clients programmes to hosting cocktails at the House and giving our guests further insight into how Glenmorangie creates its wonderful range of whiskies.
Tell us about some of the whisky experiences available at Glenmorangie House and Distillery?
Where to start! Our philosophy is very clear – we are not here to tell people what to think about our whiskies or how they should drink them. Rather, it is about taking them on a journey to discover what they enjoy about our broad range. So for someone new to discovering whiskies, the Whisky Discovery stay at the House is the perfect introduction. Guests get to enjoy a sensory experience, learning about what flavours and aromas they connect with. A mixology session then takes this to the next stage where they get to make some delicious cocktails before a formal tasting showcases how different the flavours of whisky can be. If the guests are more knowledgeable, then the Single Cask package would be more appropriate, allowing the guests to experience the depth of flavours created by only using a single cask as the whisky ages. We also offer experiences that connect our whiskies with the local larder, ranging from cheese and whisky pairing sessions through to masterclasses about using Glenmorangie in cooking.
Of course, with two very different distilleries in our portfolio, we've also created the Highlands to Islands package which offers two luxury stays at each location – Glenmorangie House in the Highlands and The Machrie resort on Islay – as well as an in-depth tour and tasting at both Glenmorangie and Ardbeg. Even if you don't get the chance to stay, both distilleries offer a comprehensive range of tours and tastings to suit any level of experience.
Can you describe some of the fun celebrations or memorable stays that you've hosted or organised for guests at Glenmorangie House?
As we only have six rooms and three cottages, we quite often have family and friends taking over the whole hotel and making it their "home". One favourite was a group of American golfers who wanted a "cool but informal" final night after three days of playing golf in the area. We completely redecorated our patio area, creating outdoor bars and different buffet areas, built a stretch marquee with relaxed seating and fire pits. The guests had a fantastic time, enjoying a gourmet BBQ, different whiskies and the odd cigar or two. A couple of local musicians joined the party, taking requests, and the night carried on for quite a while!
My other favourite is slightly different. One night at the dinner table, we had a New Zealand couple and a couple from Edinburgh sitting across from each other. The four just hit it off and on departure, they confirmed that they had arranged to meet for dinner in Edinburgh after the New Zealanders had enjoyed the NC500 route around the top of Scotland. For me, that is the epitome of what the House stands for – connecting people and creating memorable experiences whether now or in the future.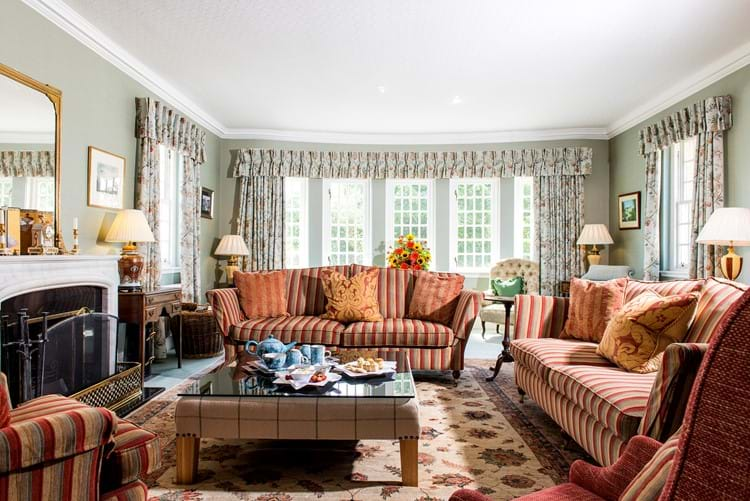 What are your top tips of things to see and do in this beautiful part of The Highlands?
There is so much to see and do, but for me some of the highlights:
Delve into Scottish history – learn about the Picts through the Museum at Portmahomack and by visiting the stunning standing stones along the coastline.

Take in a Sea Safari – Glenmorangie supports the Marine Conservation Society and by joining a Highland Sea Safari where a professional crew take guests to explore the Moray Firth, you will discover the wealth of marine life around the area throughout the year, including basking sharks, dolphins, minke whales and seals.

Golf in its purest form – take on the challenge of Royal Dornoch, ranked as one of the best courses in the world or enjoy 18 holes at Tain Golf Club, designed by Open champion Tom Morris.
And finally, it would be remiss of us not to ask, what are some of your personal favourite whiskies?
Too many to mention! My personal favourites are:
Glenmorangie Quinta Ruban 14 Years old– After spending 12 years in ex-bourbon oak casks, the whisky is "extra matured" in Port casks. For me, this was the whisky that brought to life the subtle changes in flavour maturation that makes Glenmorangie whisky so delicious and fascinating.

Glenmorangie Signet – Extremely smooth with undertones of dark chocolate and coffee – perfection in a glass.

Ardbeg Wee Beastie – A new addition to the Ardbeg family this year – at just five years old - it's young and cheeky, with still the expected levels of smokiness you would expect from an Islay malt, perfect for both drinking straight or using in cocktails.
First published 22 September 2020. Information correct at time of going to press.